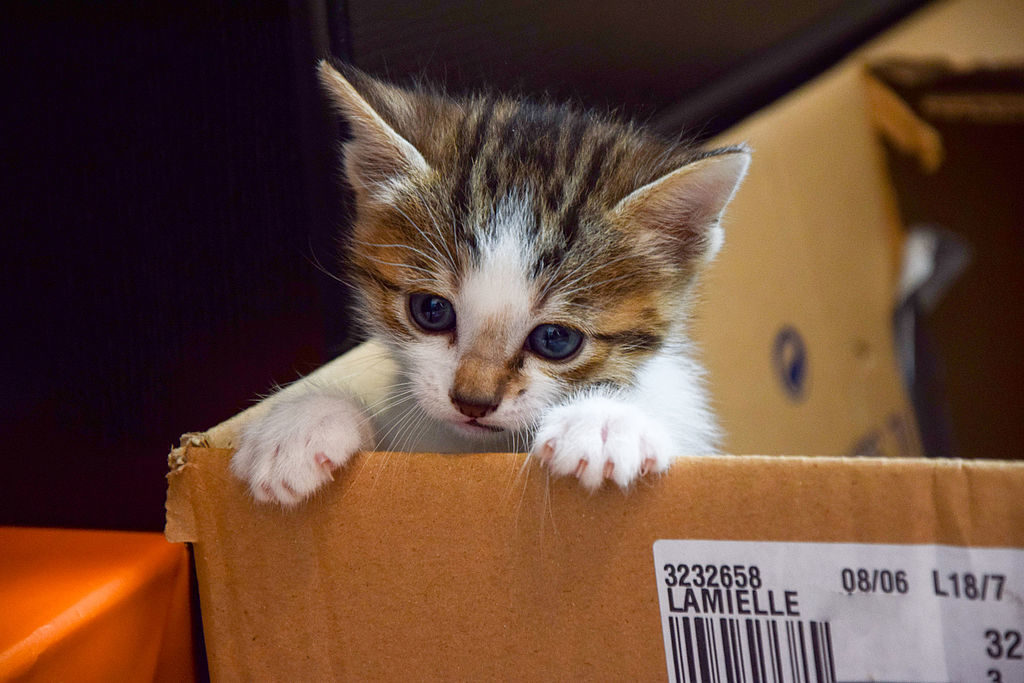 So I have this kitten puppet.
It's wonderful. It's a small-sized hand puppet (as opposed to a large hand puppet or a finger puppet.)
The fur is soft. The paws are perfectly shaped so that when you put the puppet on your hand and make it clap, the gesture is so darling you'll just die. The kitten's eyes are shiny; the ears are in the perfect place. I'm a sucker for animal hand puppets in general, but I'm telling you: This is a good one.
How did I come to have this sensational kitten puppet? Well, I bought it. When I lived in the East Village in NYC with Yuri, I passed the toy store on 9th St. and Avenue B and it was in the window display. The moment that kitty caught my eye, I went in and I bought it, partly because I loved her and partly because I was in love and partly because the person I was in love with called me "Kitten." So this kitten puppet, which cost 13.99 plus tax, represented a lot of things when I lived in New York with Yuri three-ish years back.
Do you remember that? When I lived in New York with Yuri? I do.
In fact, I remember living in New York with Yuri every time I come across this little puppet, which happens from time to time because I don't know what to do with her. I don't know where to put her because — and I know this might come as a surprise to many of you — I don't have a large puppet collection display case where I display my large puppet collection because I don't have a large puppet collection. I have one kitten puppet. (Okay, okay: I do have a couple other puppets, and of course there's Pendennis, but I swear I am an adult with a broken dishwasher, not an adult with a large plush toy, puppets, stuffed animal collection … and perhaps I've got it all wrong.)
Anyway, I am not a person who holds onto many material things. I'm not a hoarder. I'm a non-hoarder. I'm so much a non-hoarder, I have made mistakes in the past in getting rid of things too soon or without enough thought. (Remind me someday to tell you about throwing letters from my father into the fireplace.) But I've held onto this kitten puppet because she's so adorable and it's a puppet! And I might not have a puppet collection but I do advise anyone to have a puppet or two on hand for emergencies. But of course I have another reason to hang onto it.
I was Kitten. And he was Yuri. And he is far away and I am far away and that chapter is over. But it was real. And it was real important. It mattered, it changed at least two lives; it was love. Letting go of this puppet is weirdly hard for me. I've gotten rid of so much stuff in the past three years: Why not this little cat?
So I need some advice. I'm doing spring/post-school cleaning and I found her again, in a drawer. Before she went into the drawer she had been in a basket. Before the basket, I had her on a shelf. There's no puppet display case and there's no way I'm going to stow her away in a shoebox only to find her 10 years from now and have a Proust moment that destroys me completely.
Give her to a child, right? To enjoy? But what about … What about love?