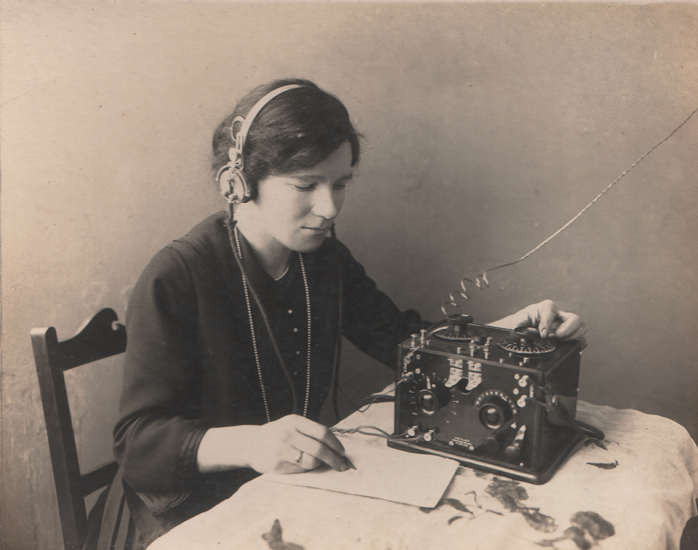 When you live in a big city, it's possible to witness significant cultural shifts happen in real time.
You have a healthy sample size, for one thing. There are a lot of people to observe. And cities — not always, but most of the time — birth Next Big Things or adopt them early. So if you walk down the street in a big city and notice that lots and lots of people are engaging with a particular thing at the same time, or talking about the same thing, that thing is probably going to have a broader impact before very long.
Which brings us to wireless headphones. Specifically, the Apple AirPods. EarPods? iBuds. I realize that my inability to get the name of those damn things right makes me 1,000 years old, and calling them "those damn things" isn't helping.
You've seen those damn things, right? Many of you may own a pair. If you don't know what I'm talking about, the next time you're out someplace being 1,000 old* look for people walking around with white plastic sticks in their ears. Since humans are not (yet) made of bright white plastic, people using these newfangled headphones will hard to miss. Look for people who can't hear you when you ask them a question because they have thin white sticks coming out of both ears that hang down past their earlobe. These people are wearing wireless headphones, i.e., headphones that connect to their phone without a cord that attaches the two. I don't know how it works, but it does work.
More than a year ago, when Apple first released those damn things, a friend at the school newspaper immediately purchased a pair. He sashayed into the office wearing them and announced that his life had changed forever, that he was a new man with these wireless headphones. He looked strange to the rest of us, those bright white tubes hanging off both sides of his head. I thought he resembled a tagged deer. Nevertheless, he swore by them. We all nodded and went back to work.
Some months later, I saw more of these deer walking around. I don't begrudge anyone their thing; we should all do our thing. But I must confess to feeling the tiniest bit smug when I'd pass someone wearing the white sticks. "Ha!" I'd think to myself, "You fell for it! Apple puts out a new product and you line up. New iPhone. Apple Watch. Filth! Stand up for yourself! Resist the tyranny of Apple!" I thought the deer were suckers, frankly, and conspicuous ones, too, which is the worst sort of sucker to be. I'm a sucker for lots of stuff, but it doesn't show up on my ears.
Then everything flipped.
Just like in autumn when you look around one and realize all the leaves changed overnight; just like in spring when all of a sudden everything is green and flowers are having a lot of sex with each other (that's how come there's flowers, people, let's face it), so it was with these wireless headphones. Suddenly, everyone was wearing them. Not everyone everyone, but many. Instead of seeing one tagged deer for every 300 people I'd pass while walking up Michigan Avenue, there were one or two in every 50 people, maybe more. I don't have to count to see what's happening: Wireless headphones are now The Thing. They are not a trend; they represent a major shift. You're either tagged now or you'll be tagged later. Now when I walk up or down the street, the people who stand out are the sad sacks with headphone cords. The plebes! Sad!
I got a pair of the damn things as a gift. I was most grateful for the gift, but to me, the accessory was just okay. It was cool to put the phone at one end of my apartment while I was on a work call and slowly walk away from it without having to shout. And I very much liked not having to untangle my headphone cord every time I took it out of my purse. As for wearing the wireless headphones in public, I felt very with it. I felt very tech savvy. I felt very au courant.
Well, I hate feeling all of those things. I don't want to be a tagged deer! Trying to stay on top of the times is a tricky proposition: A gal must allow herself to be carried at least some distance on the winds of change; living under a rock is lonely and dark and then you're living under a rock, so that's not going to be very comfortable. But to pay too much attention to whatever culture is demanding of you this week is to be used up real quick by forces you can't control. That's not very comfortable, either.
Better to watch and wait a little while and see what sticks — or sticks out. Incidentally, I managed to lose my headphones in an Uber in New Orleans. I am 95 percent sure this was an accident.
*call me