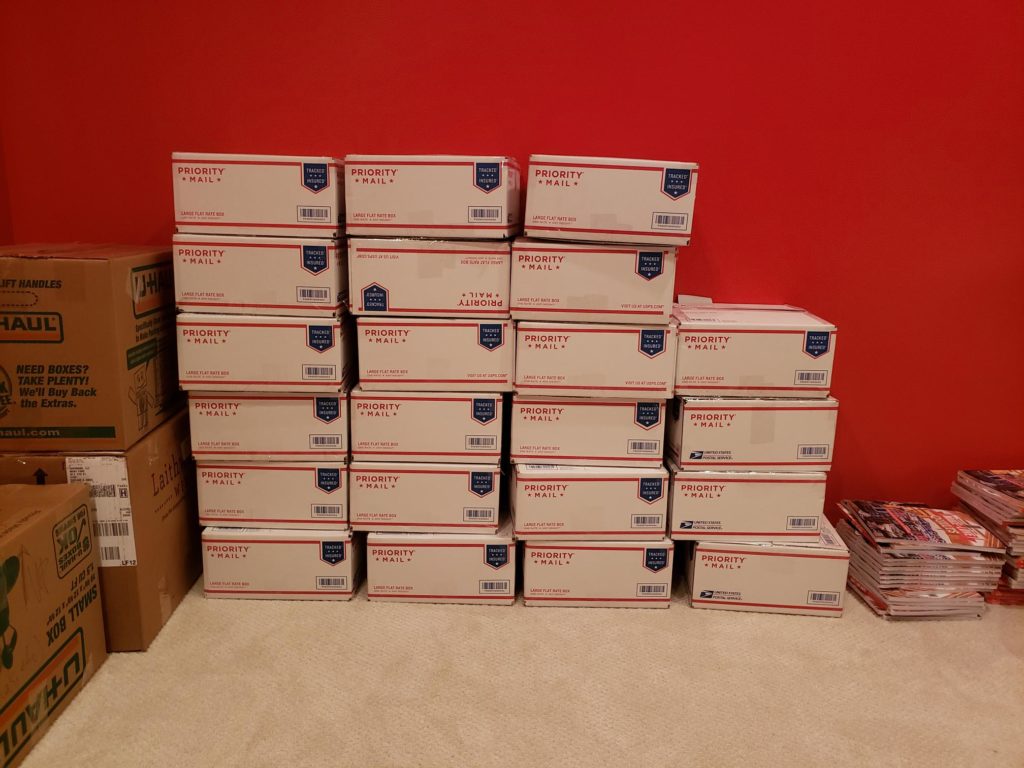 Hi, gang!
Yesterday, I announced a fun thing you can read about right here!
If you know about the fabric stash + book sale already, you'll be more interested in this link that will take you to the Mary Fons eBay auction — and this red text is that link! If the auction is live already, it's because eBay is complicated and strange, at least from the seller side of things. If it's NOT live, yet, be patient, because it absolutely will be. Everyone will have time to play in the fields of a fabric auction, don't worry. The auction will be up for five days!
NOTE: Many will notice that there are only 50 boxes for sale instead of 63, which is the count I gave yesterday. Have no fear! There are 63 boxes on offer, but eBay won't allow me to post more than 50 items a month. (I told you: eBay, man.) I will post the rest of the boxes on April 1st, so look for that if you don't get a box this time around.
Agh! It's like throwing a party and hoping people will come, you know? However this goes down, I want to thank you most of all for the well wishes about the new place. It's a new day. I feel like I'm breaking out of jail, I really do.
Have fun and be good. See you in a bit!
Love,
Mary