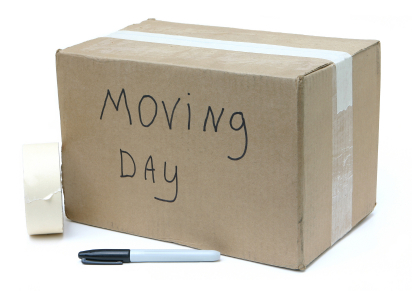 Because I'm renting my condo furnished this summer, I falsely assumed the task of moving would be less arduous and there would be no need to hire professional movers. I was wrong, and thus have spent the last two days in hell.
Fundamental truth: I am ruthless when it comes to disposing of excess stuff. I claim no bric-a-brac. I keep no old shoe. Being a purger (??) is made easier because I live and die by the words of Arts and Crafts giant William Morris, who proclaimed in 1880: 
"Have nothing in your houses that you do not know to be useful, or believe to be beautiful."
Yes, Willy, Yes!
I am the anti-hoarder. I keep nothing, buy nothing that is not useful/beautiful. If I need a can opener, for example, but can only find lame ones made of plastic, I will wait until I can find a basic metal one and go without canned things. A plastic can opener might be useful but it is not beautiful, so it's out. A classic, metal can opener is timeless! an objet d'art! I'm 100% serious and I'd like to think my home is harmonious as a result.**
But for heaven's sake, I'm a person with a home that doubles as an office and a sewing studio. I have so many objects. Harmonious or discordant, this move is gargantuan. Do it all myself? Or even just with Yuri? What planet was I living on? (No! Don't answer that!)
The Russian and I got boxes, a storage unit, a cargo van. Horrible, all of it. Soul-crushing. I've been doing my Midwest-work-ethic best, packing, eliminating, Goodwill-ing, all while still answering emails and attending to work-related tasks! I also remembered to brush my teeth! What race am I running, here?? (No! Shush!!)
As one might imagine, my productivity and emotional fitness ebbed and flowed throughout yesterday and today. This morning, I was actually in a fetal position for a spell, curled up near my desk in a sea of paper, wailing at Yuri, who was in the other room:
"Help me! HELP! ME! I'm doing the work of ten men! TEN MEN, DO YOU HEAR ME! I hate you! I can't do this! I HATE YOU AND I NEED HELP!"
One of the reasons I love Yuri is because in situations like these he does two things:
1) he lightens the mood by coming into the room with a grin, saying something like, "Aw, who's on the struggle bus? Who's lookin' so fine, ridin' that struggle bus?" and of course this makes me bust out laughing, still on the floor
2) he helps
But the hard part about moving is never the logistics.
The logistics suck all right. But the core of it, the real trouble in River City is that you're kicking up deadly serious dust. The longer you live in a place, the deeper and more emotional that dust becomes; if you have a strong emotional connection to a place (like I have to this place) it's a double whammy. In the past 48 hours, I've hit upon a lot of life — more than I really cared to hit right now, honestly. Books, pictures, fabric, dresses, quilts — what we own owns us. And when we move we're at the mercy of it all, we're possessed by those possessions, even when we think we don't hang onto much.
We do.
I do.
I hang onto absolutely everything. I just store it differently.
I store it here.
**All this editing may be due in part to my peripatetic lifestyle. If I'm not harmonious, I'm sunk. I heard once that "every item or object in your home is a thought in your head," which is to say that belongings take up valuable real estate in one's brain. A cleaner home equals a clearer head; I need every advantage I can get.