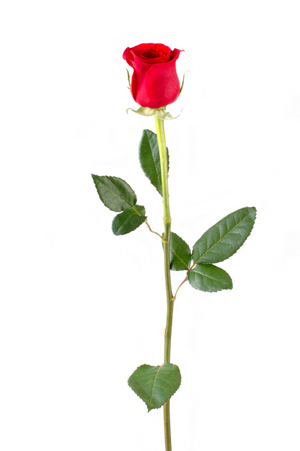 I dated a vaudevillian magician. Talk about confessions!
This was an astonishing eight years ago, before I got sick, before I got married and divorced, before all of that.
The Magician and I met at the Green Mill Cocktail Lounge, a legendary jazz club here in Chicago. If you are good at jazz, you work a long, long time to get to play at the Mill — all the known greats have done so, all the future greats will. But every Sunday night for the past twenty-five years, the Uptown Poetry Slam takes over the club and it's "See ya later, jazz, hello, poetry."
The show's format includes a half-hour set from a feature performer. The night I met The Magician, he was that act. Usually it's a poet in the slot, or on rare occasions it's a music group, but because The Magician was/is a bit of a lyricist and, as he would tell you, a sesquipedalian, (lover of big words) he fit right in and his act was quite popular with the slam crowd. He wore a three-piece suit and he was in his thirties and he had this broad smile and a head of thick black hair and I was smitten. He saw me be a bloodsport poet onstage that night. I saw him pull a Queen of Spades from his shoe. We met and were laughing with each other in under twelve seconds. Et voila: le boyfriend.
One morning months later, I was lounging in his spacious apartment in Logan Square, beaming at him as I watched him rehearse. He was always rehearsing because being good at magic was his profession (it still is.) Magic is all that he does, work-wise, and he's made his living doing it for over twenty years. I was admiring his dedication and also his jacket and tie; he always wore a jacket and a tie, always. He didn't own bluejeans. I thought that was so cool.
"Would you like to see something special, Mary?" he asked me. I nodded and clapped and bounced in my seat. Watching magic tricks makes you seven.
He took a rose from his magic case. He kind of shook himself once to loosen up and focus. Then, talking to me sweetly while he moved, he tilted his head back and brought the stem of the rose up to the tip of his nose. That is where he placed it, the tip of the long-stemmed rose, right there on the end of his nose. And then…he let go.
He was balancing it. I couldn't believe it. He made microscopic movements to the right, back, left, left, backforward, backright to keep the rose upright, right there on his nose! He had definitely stopped talking. I didn't even breathe. This was not a fake rose, a trick rose. This was a rose rose, and he was magnificent, like a seal or a cartoon come to life. My boyfriend kept it there for fifteen seconds or so until "ah!" it tipped over and he caught it and bowed deeply.
"Wow," I said, mouth hanging open. "That was so cool! Do it again! Do it again!" And he did do it again for me and many times after that. But I'll never forget what he said when I asked him how long it took to be able to do it.
He said it took him about ten years.
"Ten years??" I pictured him practicing tilting his head back every day for ten years. All those roses!
"That's right. Ten years of daily practice for ten seconds of your enjoyment," he said with a twinkle in his eye. He turned back to his case and began to put away his tools. I sat and thought about the time it takes to really learn something, the years that we spend to get good at what we do, and how there are no overnight successes. Roses fall off noses for years and years and then, with a pinch of luck, we keep them up there. And someone sees.