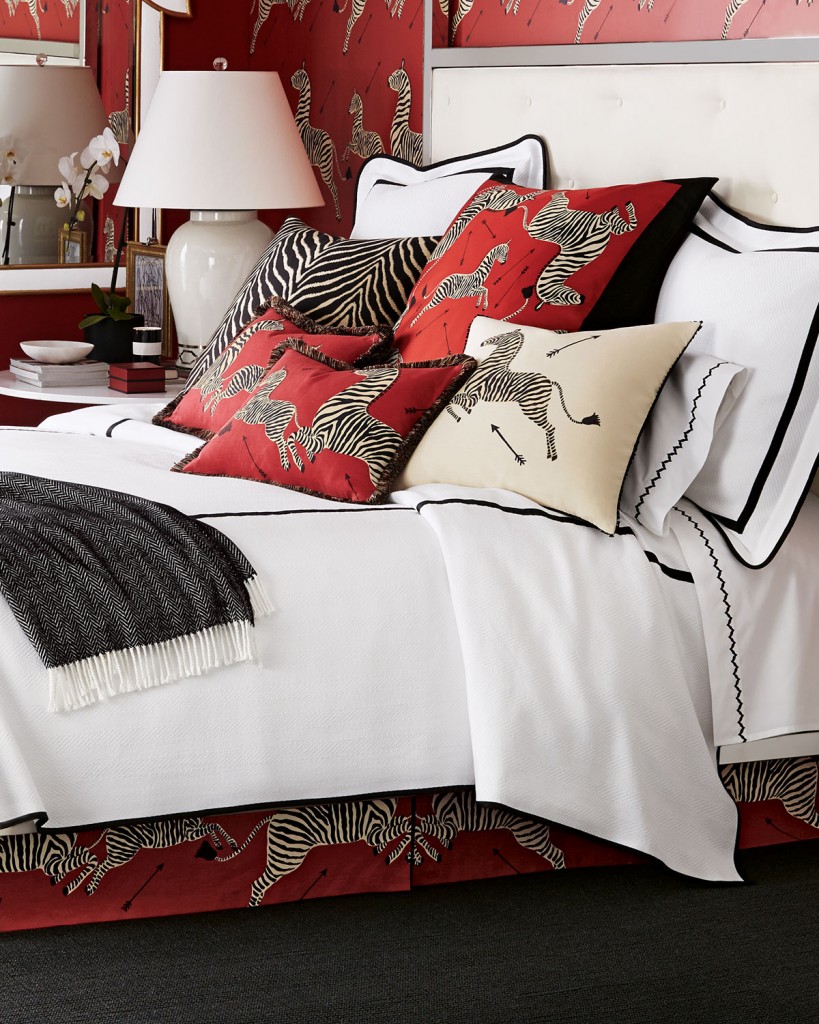 See that Scalamandre red wallpaper with the zebras?? Yeah, I see it too! Every day! In my bathroom!
Looks like I was a touch ahead of the crowd on the Scalamandre zebra wallpaper, friends. Neiman Marcus has licensed the print. Now, a person can get pillows and dishes with the motif and be black, white, and red all over. Just like me! The wallpaper was the highest-ticket item I purchased in my renovation, relatively speaking, and I love every crimson inch of it. Those zebras move, sistuh.
I've taken lots of pictures of both my bathroom and my kitchen with the intention of sharing them, but when I get to the "insert photo" moment here on the PG, I balk. I get letters from guys in prison, you know. That gives a girl pause when she's about to post photos of her bathroom mirror, especially because she's fully aware 99% of all nutcases and stalkers are not currently behind bars.
Plus, as stunning as my Scalamandre bathroom is and as drop-dead gorgeous as the navy blue subway tile and floating shelves are in my kitchen (it all turned out perfectly, almost gross in its awesomeness to me) isn't it better to imagine these things than be even slightly let down when you see (for example) a bag of Stay-Puft Jumbo Marshmallows on my counter instead of leftover osso buco? What if you think I have a huge, ginormous house? I like that! Keep thinking that! When you see my galley kitchen, you may have to go find another fantasy and no one has time for these things.
You see, I cannot possibly post the pictures of my home on this blog.
Instagram is completely different, however.