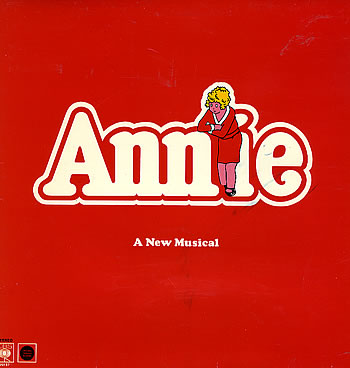 My paternal grandmother Venita wore denim skirts, drank Heineken, and had a black cat name Pru.
But this is where we see the ecstasy and the agony of words because while everything I just wrote about my paternal grandmother is true, it paints a wildly inaccurate picture of the woman. Venita wore long denim skirts; Ralph Lauren, usually, paired with turtlenecks and loafers. She drank Heineken once a year at the most and it was this big deal when she did. And her cat was indeed black and Venita did call her "Pru," but that was short for "Prudence," and "prudence" means "cautiousness" which is exactly what Venita was going for. "Cautious" is the perfect word to describe my late grandmother; she used to tie a damned bonnet on my head whenever we went outside so I wouldn't get an earache. I got earaches anyway and I couldn't hear anything.
Ach. Now I'm sad about the bonnet. She meant well.
I owe Venita big, too, because when I was six I visited her and Grampa Lloyd in Houston and Gramma bought me a present: the 1977 original Broadway recording of Annie. As in "Little Orphan."
The movie version came out in '82 and I had seen it somehow; we didn't have a VCR, so it must've played on network TV. However I knew the story, I knew it all right, and like any little girl who sees Annie, I was obsessed. The story was about me. These little girls were my homies. It wasn't about being an orphan or having red hair; it was about being a small female with feisty friends full of song; it was about longing for happiness and attractive, capable parents and an indoor swimming pool.
When Gramma V. gave me the record, I probably didn't know what I was looking at, exactly, since the Broadway art and the movie art look so different. But when Gramma put the needle on the record and that first overture played, a living room star was born. I learnt every groove in that wax, baby, backwards and forwards, from Miss Hannigan to Punjab and back and I sang — oooh! how I sang! — every single song at the top of my lungs. Annie's a great musical, but if you're six and female, it's a religion.
"TOOOOOOOOOOOO-MAAAAAAAA-ROW! TOOO-MAA-ROW! I LOVE YAAA, TOOOO-MAAA-ROW! YER' O-NLY A DAAAAAAAAAAAAAAAAY AAAAAAAAAAAAHHHHHHH"
:: pause to gasp for air ::
"WAAAAAAAAAAAAAAAAAAAAYYYYYYYYYYYYY!!!!!!!!!!!!"
Oh, my poor grandfather. Oh, that man must've wanted to kill himself. Because I could not stop at five repeats of my Annie record, nor did I stop for six. I could not stop for death, so Grampa kindly stopped the record for me after several hours each day. If I have any singing ability (and I have a teensy-tiny-weensy ability to belt, decent pitch, and nothing more) it's because of Annie. If I am theatrical at times, it's because of Annie. And I realized in searching for the image of the record up there, that my favorite color, a red in the carmine-vermillion-cherry family, is clearly Annie red.
All this came up because the other morning, lounging in bed, I suddenly burst into the key change section of "Sandy" from the musical. Yuri was as confused as I was, then I started weeping from nostalgia, and then I had to look up the lyrics, which I had gotten 90% right after all these years.
We are the songs we sang as kids, I think.