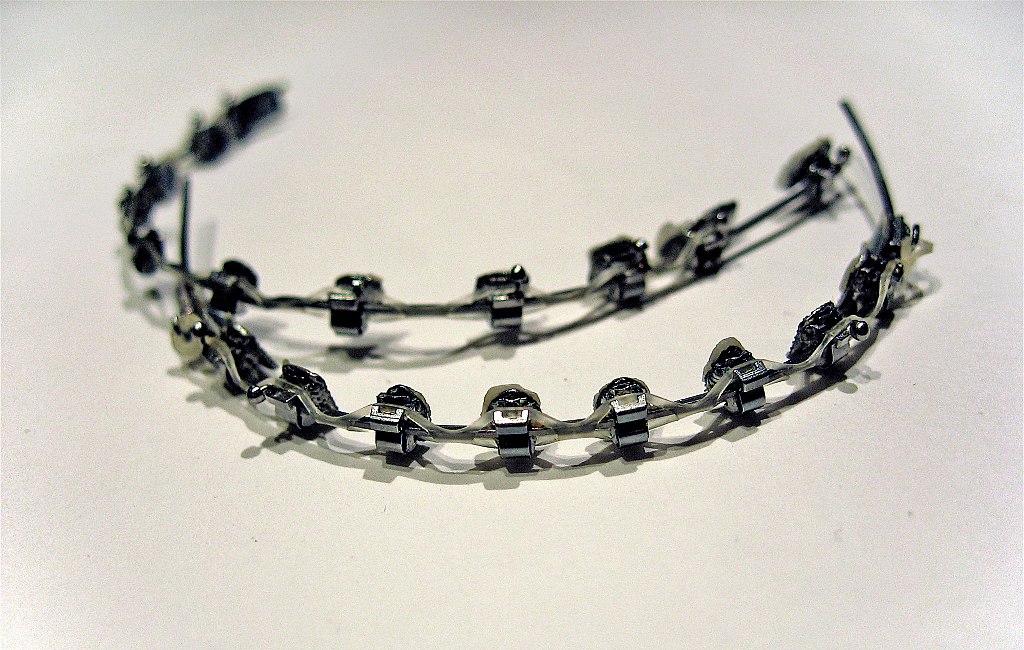 My tongue hurts.
Not the whole thing. It's the righthand side. The righthand side of my tongue hurts a lot.
The reason it hurts is because there is a sharp, thin wire in my mouth that has broken away from where it ought to be and every time my soft, wet tongue moves in my mouth, it scrapes against this sharp, tiny wire. Over and over and over, when I say words, or eat, or just swallow, this wire stabs or scrapes my tongue. This started on Friday afternoon and now it is Sunday night.
I never told you that I got braces.
Well, I got half-braces. I got brackets/braces on my bottom front teeth because a) it was what I could afford and b) … Well, I'll tell you later because it's a good story. Anyway, I got six brackets and a wire on the inside of my bottom row of teeth and this situation is called "sublingual" braces.
I'm trying to be a trooper, but so far, my sublingual braces have not been fun.
This is the fourth time I have had a crisis (relatively speaking) with my sublingual braces. Twice, a bracket has popped off my tooth and I've had to go in and get it repaired. And twice now, the resin they melt onto the end wire (so that the wire can't poke my tongue) has broken off, which is bad. I'm really, really hoping this is just the way it is with sublingual braces and that I don't have a terrible orthodontist. I also hope I'm not the reason this is happening, but I don't think so. I've been eating soft foods and being careful to take care of my sublingual situation. My caramel popcorn and hard pretzel days are over, if you will, and have been over since I got the dang things installed.
This pain in my mouth … It's tyrannical. I can hardly think. The whole world is my mouth. My tongue specifically.
And there are people — Buddhists?? — who would say, "Mary, the pain in your mouth is an opportunity. This torture you feel, the way the whole world has shrunk and you can think of nothing but the pain in your mouth, this is a chance to really experience the moment; you can really be present because your focus is so focused on this sensation."
What are you, nuts?!
You can have your enlightenment. I wouldn't wish this "sensation" on anyone. My tongue is swollen. It's been stabbed for two days, traumatized and raw. What's more, I'm in Portland till tomorrow night, so I can't see my ortho till Tuesday at noon. I've tried to stick wax on it (which has worked in the past) but the wire that broke and is poking is too close to the gum line and the wax won't stick. I actually cried earlier tonight when, after the fifth time trying to coat the wire so that it wouldn't poke my tongue, it slid immediately off. Again. I put my tongue down and the wire burrowed into my tongue once more. It's starting to drive me a little bananas
We've all had bigger problems. But mouth pain is tough — and I am no Buddhist. Here's hoping your tongue goes un-persecuted this night!