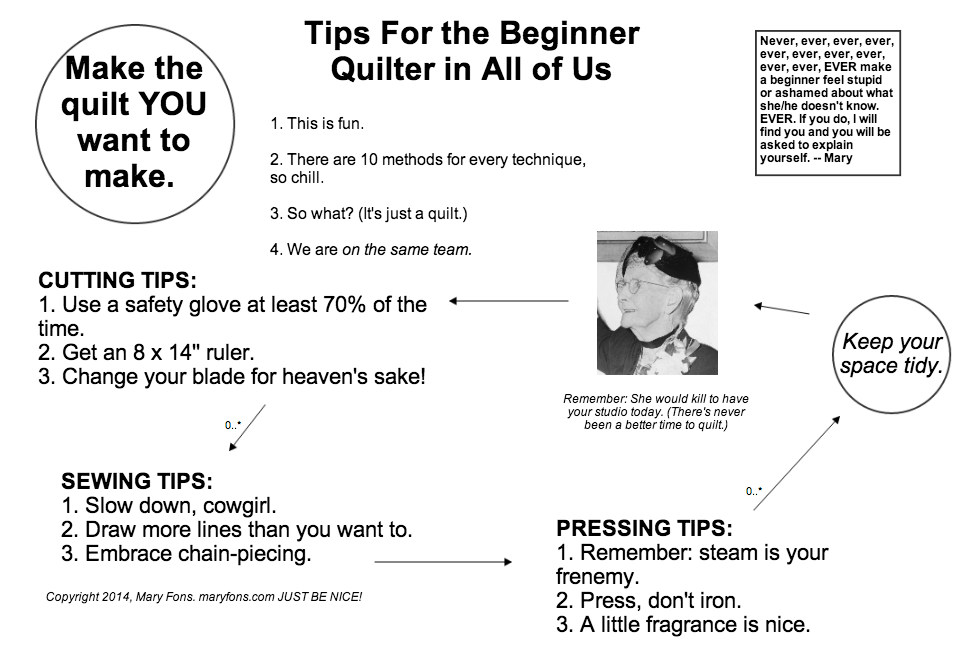 I'm in Cleveland at the Original Sewing and Quilt Expo show. I'll be teaching today; tomorrow, I'll teach again and then give a lecture. If you're in the state of Ohio, you should do the following immediately:
1. Eat a buckeye
The candy, I mean! Not the sports fan, tree, chicken, or passenger train that also use the term "buckeye." Eating a passenger train… What's wrong with you??
2. Drive to the OSQE show.
It's at the I-X Center. I don't know what I-X is for, but is there any better place for us all to find out than in the actual I-X Center? Clearly, there is not.
3. Come find me!
I'm wearing pants, shoes, and a top. And earrings. And a necklace. And bra and underwear, naturally, and I'm deodorized and flossed. Can't miss me. Shouldn't miss me, really. We can rap about the tip sheet up there. It's full of good information for beginner quilters of all ages and stages.
4. Gimme one of those buckeyes.
I smell peanut butter on you. You're holding out. C'mon, man, hurry up… No, just do it quick! Just be cool! Aright, aright. Now we're talkin'… Mmmm…
:: munch munch ::
The End.