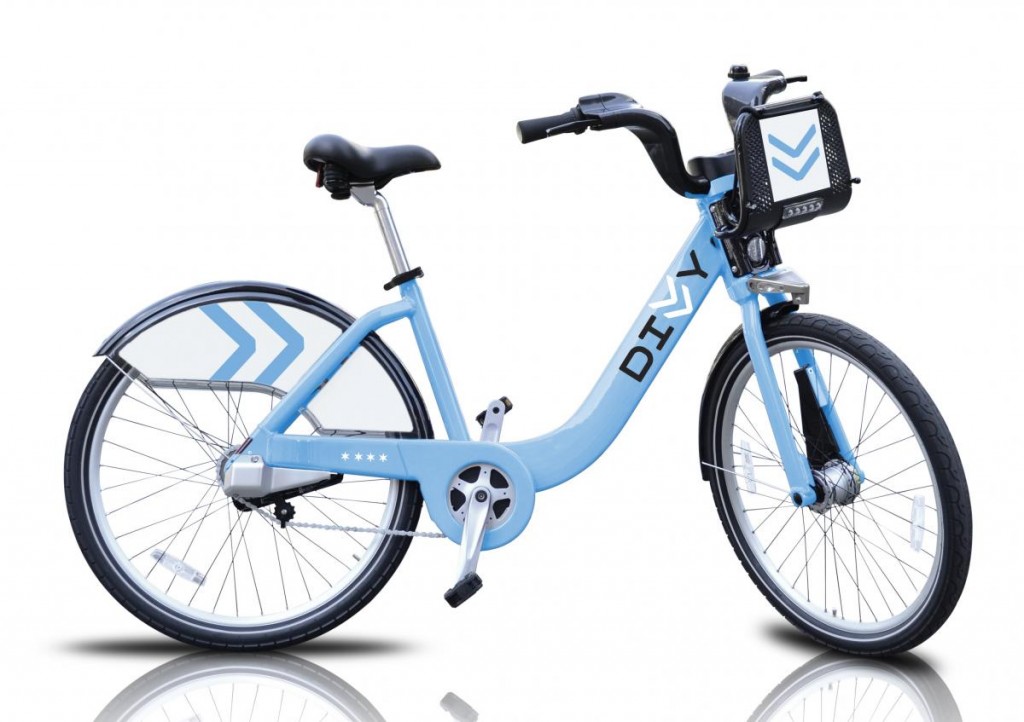 Chicago has me in her teeth.
It's been this way for awhile. Now the city has a bike-sharing program and I'm more hopelessly in love than ever. Meet le Divvy.
I've tried to write a poem, a paean, to my town many times. I've started poem after poem — entitled, of course, "Chicago" — and I fail horribly every time. It's simply too difficult to express my feelings on the greatness of this city. I mean, Nelson Algren and Simone de Beauvoir went on dates here. Together. And she was cheating on Sartre with him! They like, had a beer at the Green Mill. I'm paralyzed. Every line I attempt is a fart in the wind. I know my place. I'll just keep reading books, maybe.
Let's get back to that bike up there.
Chicago has implemented a bike-sharing system. There are banks of bikes all around the city. You pay a yearly membership ($75) to get a fancy square key and then you can ride the bikes. All the bikes. Whenever. You punch in a code to unlock a bike at Street A. You ride your bike (a gorgeous and hearty and smooth bike) to Street B, find a dock where you can lock it back up, and bam. Welcome to your life.
I didn't jump on a Divvy right away. After all, I have a bike of my own, and what if I looked dorky or something? (I told you — my brain is full of farts.) But the moment I got on my first Divvy, I was hooked. More than that. I was mega-hooked. Let me tell you what freedom is, comrades: walking to a bike, unlocking a bike, riding a bike, getting off a bike, walking to your door and NEVER THINKING OF THAT BIKE AGAIN. It's like I was taken to my destination by angels. It's as though I had wee winged feet.
Anyway, thanks Chicago. I love you. I will ride your bikes. I will still love my favorite bus lines and you can't be the Brown Line on a rainy day in the Loop. But those blue bikes are the best idea you've had since Millennium Park and we all know how that turned out.