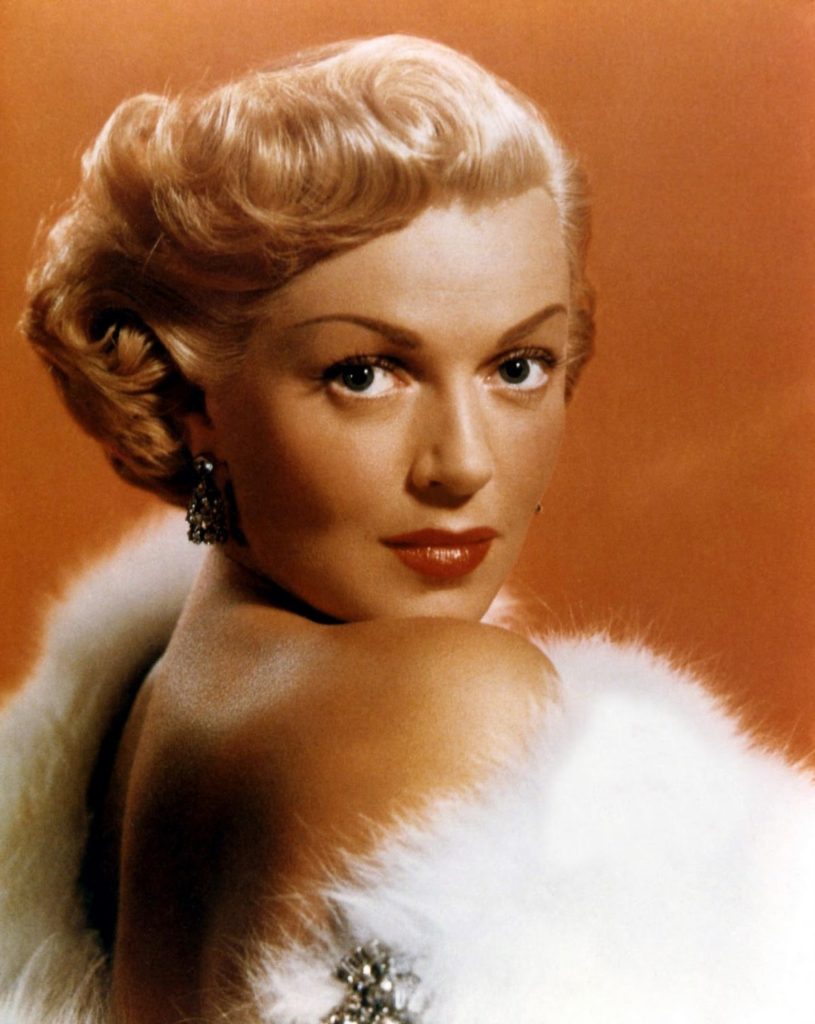 This is the 14th installment in a series of 51 posts inspired by a list of writing prompts from the website Journal Buddies. If you'd like to know more, here's where I explain what this is and why I'm doing it.
Since schools are closed, and I belong to the extremely fortunate demographic who doesn't have to go "to" or "from" work right now, if I don't take things in a different direction with this particular prompt, I won't have much to say and we'll all just be sitting around looking at each other until one of us starts crying or we start another card game, or we both start crying because we're starting yet another card game.
I can't let that happen, so I'm going to tell you about my favorite neighbor, Babs.*
Since Babs is the grandest of all the dames; since Babs is a force of nature; since Babs is the walking embodiment of a Babs in all the ways a Babs could possibly be, I can't just drop Babs on you. I can't just launch into Babs. One must be ready for a person like this; one must be prepared. Thus, I shall provide a bit of context, first.
One year ago this month, I collected all my belongings and moved them 2.5 miles to the north. I left Chicago's scrappy, youthful, grimy-in-a-good-way South Loop for her crusty, gorgeous, fusty-in-a-good-way Gold Coast. It took fortitude; there were sacrifices. I went from having 1500 square feet of space down to 900; in the South Loop, I paid a wince-inducing HOA monthly assessment, but the assessment for this place is almost nauseating, especially with the mortgage on top of that; and if you asked me how much paint was peeling off the walls in my previous apartment, I would have said "none", but if you ask me how much paint is peeling off the walls in this one, I will say "so much."
So what. The place is half the size and needs significant work. But when you've got crown molding, parquet wood floors, bookshelves built right into the walls, and the original 1920 elevator with Art Deco brass details, you almost feel like keeping those paint chips in a pretty box on the mantle. (There's a mantle.) And hey, when I scribble my signature on my check to pay the bills each month, I get to see my name on that check with my new address on it, and that helps me stop weeping long enough to tear the check off the pad and get it into the envelope.
In July, Eric moved here from Seattle. One day we decided to go for a walk.
"Most of the people in this building seem like they're … older," Eric said.
We stepped aside for Gordon (day doorman extraordinaire) to let in Mr. and Mrs. Ackerman, which took awhile. Outside, a man in a sweater vest with his socks pulled up was poking at a flower bed with his cane. He waved.
We waved back and Eric, who is 42, said, "Are we the youngest people in this building?"
It's true: Most of the people who live in our vintage building might also be described as "vintage." I won't put my foot in my mouth and suggest a median age, but I will say that when there's a notice on the desk in the lobby about a board meeting or a maintenance issue, the font is very large. This, to me, is an ideal living situation. People of a certain age rarely feel like putting on heavy boots and running back and forth on the floor above me; neither do they tend to listen to music loudly. If they do decide to listen to music loudly, it's only every five years or so, and in this building you're going to get Duke Ellington or Connie Francis or Beethoven if the person is brooding. Could be worse, right?
Eric wasn't quite right about us being the youngest people who live here, though; down the hall on our same floor there's a thirty-something couple and they are the youngest people here. Caitlin is literally a professional brain surgeon, which I think we can all agree is the best kind of brain surgeon. Her slightly younger French husband, Jean Luc, is a professional brain scientist, so these two are a good match. They got married in October. We had a little wine and cheese party up on the room last summer and Caitlin and I had more wine than cheese and it was fun because they are very nice people.
There are four apartments on each floor, and Lorraine and Alan live in the one directly across from us. Alan has been a university professor for absolute ages, and Lorraine bakes when she's stressed.
"Mary, I've been stress-baking."
We were chatting on the phone the first week of the official shelter-in-place order here in Chicago, which was somewhere between 10,000 and 100,000 years ago.
"Tell me about it," I said, scraping cookie batter off the sides of a mixing bowl.
Lorraine sighed and said the least she could do was leave some goodies at our front door. I told her she didn't have to do that and she said oh it's no problem, and I said stay safe and she said you too, Mary, and say hi to Eric. When I opened the door, I was super happy to find two fat banana-walnut muffins, which Lorraine stress-bakes in mini-bundt cake pans. They are so moist you have to eat them right away or they'll go bad. The muffins were, as always, tucked inside a small gift bag with ribbon handles. It's safe to say Lorraine has a big box of small gift bags with ribbon handles in the hall closet at all times, because you never know.
Well, I guess that's it for my neighbors. An interesting group, right? I'm so grateful we landed on such a good floor with —
Sorry, what's that? Oh, did I say there are four apartments on each floor of our building? Huh, that's funny … who am I leaving out? Who could be — ohhh. That's right. How could I forget …  Babs.
The first thing to know about Babs is that I adore her. The second thing to know is that she is infamous around here on account of her rather mercurial personality. One doesn't "meet" Babs as much as experience her, and lots of residents have had the Babs Experience because she has lived in this building for more than 30 years.
Babs is probably in her seventies, but it's hard to say. For one thing, a lady never tells her age; for another thing, I have heard from several sources that she is heir to a kitty litter fortune and as such, has long been able to afford all manner of expensive creams, salves, and tinctures, so the woman could be a very well-preserved 90 for all I know. She wears French perfume and I've never seen her without lipstick.
The woman probably weighs 90 pounds soaking wet, but Babs would hate being soaking wet: It would ruin her hair! Her hair is a shimmery shade of light blonde appropriate for her age but let's not ignore the fact that she is maintaining blonde and of course it's always perfectly set, combed, and coiffed. Babs wears big, round dark sunglasses when she goes out and sometimes when she goes in: She waltzed into a condo board meeting once — fashionably late, of course — and kept her sunglasses on the whole time. She did remove her fur stole, however. I don't know what animal sacrificed itself for Bab's stole, but whatever it was, it was very soft and shiny. Babs didn't say a thing the entire meeting and still managed to hold court; I could tell she was glowering at a couple people across the room who had somehow annoyed her. Believe me: It's a rotating cast.
Babs has lived in Chicago all her life. When she was 16, she had a real-life coming out party. I've seen the pictures. She was a vision in silk gloves and the prettiest dress you've ever seen. Later, she ran her own boutique on Michigan Avenue. She's buried two husbands and has lived alone for a lot of years at this point. I can't recall just how long. A long time.
Babs is a voracious and extremely selective drinker of white wine. Sometimes she has to call our building's maintenance man to help her get a cork out. This call occasionally comes around two or three in the afternoon.
Babs is a voracious and extremely selective reader, too. Her library is wall to wall books, all neatly lined up on the wide shelves. It perhaps needs not be said that Babs's apartment — larger than our fixer upper by a factor of two at least — perhaps led to the very creation of the term "tastefully appointed". At this point I'm betting you can guess with great accuracy what Babs's place looks like, right? Right: damask drapes with silk tie-back cords; crystal candy dishes; lacquered wood furniture; still life paintings large and small; striped wallpaper; various platters. There is no dust anywhere, on anything because Babs has a maid that comes every week. There's a sitting room and a dining room and — oh, you get the idea. The difference between the apartment Eric and I are quarantined in and the one just down the hall is the difference between The Little Match Girl and the Queen of England; extra matches, extra pearls.
Since this post is plenty long enough and there are card games we all have to get to, I'll tell you more about Babs in the next post. But I cannot resist sharing one of many Babs gems before I go:
Five or six months ago, Babs invited me over for a glass of wine. It had become a kind of a regular thing at that point and I knew to drink slowly because every time I had ever said, "Oh, Babs, I think I've had enough for tonight," she'd pooh-pooh me and take my glass into the kitchen for "just a little splash."
That night, I was doing what I often do when I hang out with Babs, which is ask her a million questions about her life. Wouldn't you? She's as fascinating a person as I've ever met, and she also happens to be hilarious.
"Babs," I said, knowing that at this point I can ask her anything, "Tell me about your husbands. Were you happily married?"
Babs gave a dismissive wave of her hand. "Oh, they were lovely men. I loved them, sure. But sweetie, I was terrible at being married."
"Why?"
"I was always screwing around!"
[Babs and I will be back soon. Stay safe, everyone.]
*All names in this post have been changed, but none are as perfectly suited to the person described as "Babs".