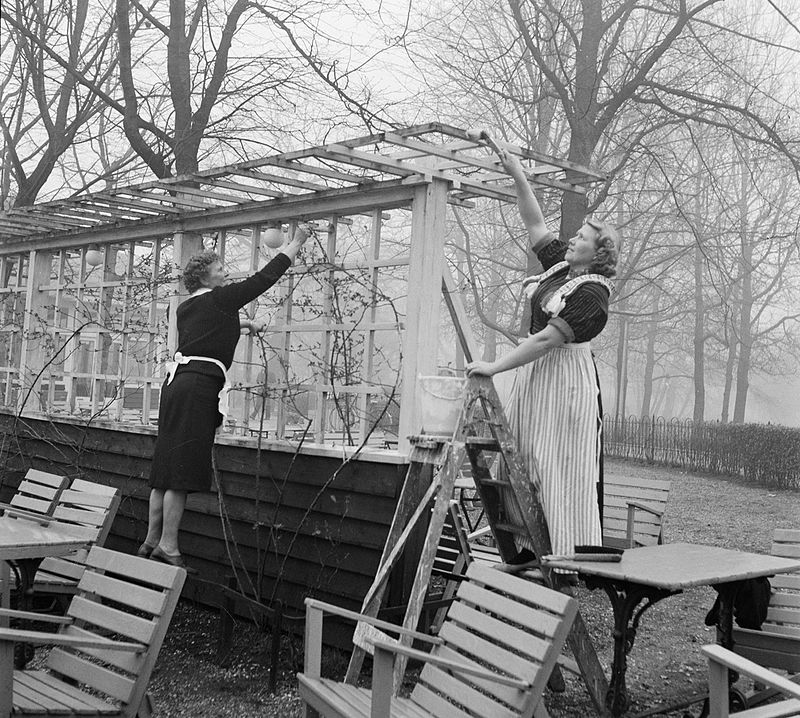 You know you're spring cleaning when you …
… vacuum out the pen cup
That's right: the pen cup. That coffee mug or other ceramic vessel which holds things like pens, paperclips, erasers c. 1987, bent thumbtacks, pieces of three different eyeglass repair kits, etc. Ever taken all the stuff out of that cup and looked at the inside of it? It's gross! Lo, I am a woman with many pen cups. One by one, they are being vacuumed to squeaky.
… wipe down the rocking part of the rocking chair
You think rocking back and forth in a chair keeps the dust off? Well, it doesn't! Get that rag out!
… inspect and organize the tool box
Notice I did not say the "toolbox." A "toolbox" sounds more consequential than the big, lidded, blue plastic tub where I toss any janky, tool-like object I encounter here at home. Today's cleaning jag showed me I possess not one, not two, but three hammers! I'm not sure this happened, but meanwhile I have zero nails. I'm sure everything will be fine.
… vanquish Cord Hell
All these cords for things that need to be charged or electrified … I am not a luddite! I enjoy many modern-day technological conveniences! But Cord Hell is a place. And that place is real. One day you're connecting your phone cord to an extension cord and the next day, you're in Cord Hell! Vanquish it and find peace. I recommend a) getting rid of everything you literally do not need; b) twisty-ties.
… forget to eat lunch
I don't like people who chirp, "Why, I just got so busy I forgot to eat lunch!" It's annoying, right? Yes, but it happened to me today. I was so focused on — and so soulfully enjoying — organizing and deep-cleaning my house, I stopped for nary a snack.
I wanted an opening, I wanted a "new view." Item by item, book by book, shelf by shelf, I'm making one right where I am. Next up: that red wall.
Speaking of updates, I owe you a few! I have breaking news regarding Philip Larkin; this Nick person I've mentioned a few times; extremely cool things happening with the magazine, and more.
Don't miss a post! Who knows? Maybe I'll get another hammer.