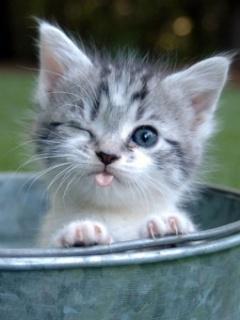 Black, black, black was my mood this morning.
Not even the spring weather, cartoonish in its perfection, could zap the cloud floating just above my head. It's luxury problems: I feel out of shape because constant travel keeps me from regular exercise. Expense reports need done. I'm leaving Chicago in the morning for two solid weeks; I'll see D.C., New York, and Pittsburgh before I see my home toothbrush again. But more than any of this, I was low because Yuri and I had an argument last night. Instead of things looking clearer in the morning, "things" looked crummy. I woke up feeling very bad, indeed, and nothing scheduled in the day ahead convinced me this would change.
Part of my ridonkulously long list of tasks to complete included the shipping of twelve — twelve! — rather large boxes to the winners of a recent Quilty giveaway. I do not have a car or an assistant, so shipping these boxes meant that I would need to haul them in batches by hand or small shopping cart — on foot, now — to the UPS Store several blocks away. It's okay. I got this. No, no, I got this.
Dropping two boxes on the sidewalk by the 7-Eleven (and then getting them back into the stack I carried) was tough. My left arm nearly falling off because it was cramping up crossing State St. was tough. But I didn't cry. Because when I walked into the UPS, Renaldo was working.
"Renaldo!" I said, immediately dropping the large stack onto the floor. "What's the haps, my friend." It was a demand: tell me what is going on, Renaldo, because I require it of you. I want our awesome conversation to carry me through the next thirty minutes of this crappy day.
"Hey, Miss Mary," Renaldo said. "I'm chillin', I'm chillin."
Renaldo has worked at the UPS Store in my neighborhood since I moved here; that means I've known him for three years. He's Puerto Rican, has lots of tattoos, and sometimes he will give me a break on my bill if I'm shipping 90,000 boxes, which happens frequently. Renaldo is severely overweight, and if I hadn't been so happy to see him I would've been bummed that all the weight he lost last year is back. Damnit! You were doing really well, buddy.
Without a single word about how long it's been since I've been in the shop (months), without one word about the weather, Renaldo and I fell into our favorite topic of conversation: relationships. I don't know how it started, but for three years now, when I go into the UPS Store and Reny is working (and if there's no one else in there, waiting in line) we rap about love. Given the argument I had last night, seeing Reny was perfect timing.
I asked him about his girl. Renaldo always has girl drama.
"Don't know," he said, shaking his head, gearing up to tell me a long story. "My girl's actin' the fool. I think it's over."
He entered the addresses in the computer and I listened and asked questions about the situation. His girlfriend is depressed. She's refusing his love, saying she doesn't deserve him, doesn't deserve anyone because she had an abortion. She does have one child and lately, she's been talking to her baby daddy. Renaldo has this girl's name tattooed on his arm. Aye, papi.
I told him a little about my argument, but just enough to commiserate. There's a lot that is a lot different about our situations, though all wars in love are the same. When each of the boxes had been labeled and moved onto the big palette to go onto the afternoon truck, I thanked my friend and told him it was good to see him. I gathered my things and was on my way out the door.
"You'll be aiight," Renaldo called after me. "Hang in there."
I sagged and turned around. "I'm in love!" I said, miserable. "I have no choice."
Renaldo hooted at this. "You're screwed, Miss Mary. So am I."
Yes, Renaldo. We are all screwed.