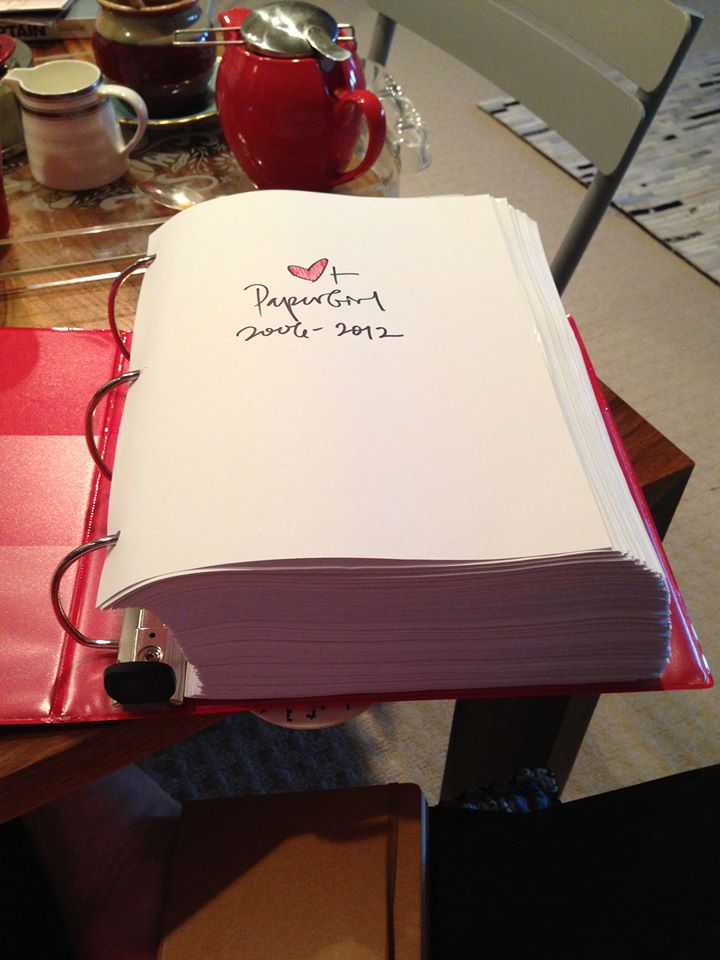 I am not new to blogging. From 2006 – 2011 and a little into 2012, I posted to my blog nearly every day. The long-term experiment was called "PaperGirl" and she was among my best of friends. Wanna see what roughly six years of blogging looks like on paper? It looks like that picture up there. As I begin this iteration of my blog, I have this probably unfounded and rather obsessive need to let everyone know that I'm not new to this, that this is like drinking water, that I'm not going to drop of the face of the planet, that you can trust me. 
The reasons I stopped PaperGirl (unofficially but clearly, once it had been 6 months since my last post) was simple: life got complicated. My marriage failed. I got slightly famous in a small corner of the world and wasn't so sure how to navigate the personal and private at first. I became the editor of a magazine, i.e., work heated up. There were reasons to stop blogging and they were all excellent. It was a matter of appropriateness and responsibility, of priorities and timing. I actually prioritize nothing over self-expression, so that didn't go away: it just went offline. My volumes of journals will bear this out, but you won't see those. Sorry — aside from being handwritten and hard to read, I think I have a moral turpitude clause in my contract.
It feels so good to be home. I mean, back. I mean home. I mean home.