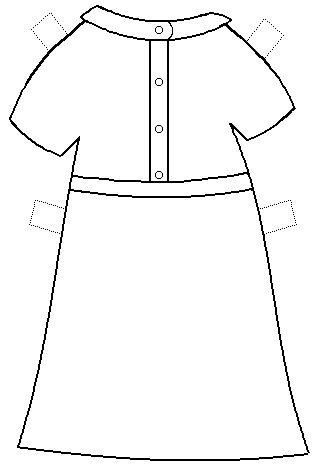 What can I say about this time last year?
The physical suffering for several months was greater than anything I had felt in four years of the fallout from my ulcerative colitis and multiple (botched) surgeries. The pain began to have a shape, a personality. Its tyranny was beyond belief, so bad I would giggle, sometimes, in the midst of an attack. One night I actually turned on the voice memo recorder on my phone when I was spluttering and screaming to have proof later that it was as bad as I thought it was; the most incredible thing about pain that bad is that you don't remember how bad it was when you're out of it, usually. This is a blessing, because you might start looking for the nearest set of train tracks if you thought it would happen again.
All that and ensuing hospital trips, lonesomeness. I have loved ones and friends aplenty, but I was stuck in a weird silence, longing for a different sort of hug in so many dark nights of cold snow.
And then an acute, Stage IV existential crisis slammed itself into my chest, which sounds sorta funny except that those aren't, really. What is the purpose of life? Why does it have to be so beautiful and then end? How come I'm getting older? What happens when someone in my family dies? Why does my body have to hurt like this? What is the meaning of this? I've heard people joke about having an existential crisis, but I actually caught one last year and trust: they are no laughing matter. I would cast about each day, numb, going through the motions of work (glorious life-raft) and at night would try to sew, try to take a walk and let the cold sting my cheeks into roses. I felt the blues, the mean reds, and yellow bile in my throat, pretty much all the time. Primary colors.
But then something happened and I turned the corner.
I was walking down State St. one evening, wide-eyed and gaunt. I hadn't been able to eat for awhile because it hurt to eat and it hurt to digest and it hurt to poop. I was a shell. There was still snow on the ground from the last storm. I went into a designer discount place that contains buried treasure if you're willing to look. I was not interested in shopping that night; I was interested in not shuffling down State St. as the Ghost of Christmas Future. So I went in.
Up the escalator to the second floor. I floated around for awhile and got sadder. It was so depressing, all those lifeless corpses of clothes, all those clearance tags. And then, snapping through the hangers on the rack in the very back, I saw something remarkable. It was a dress. A white dress by Celine, my favoritest designer ever. It looked like paper. It was like a paper doll dress. It had a Peter Pan collar; it looked like a candy-striper's dress without the stripes. And it was filthy. It had been marked down from $2,200 to $1,500 to $1,200 to $800 to $425 to $225 to $80 ($80!) and it showed every month of mark downs, every try-on, every grubby hand of every shopper in the store. That poor, poor, beautiful dress. I seized it and looked at the tag. A French 40. My size.
I raced down the stairs with it. I paid. The clerk shoved it in the bag and I hurried home as fast as I could. I felt strange and knew what I had to do. I had rescued the dress from the floor of the store and its fate: certain destruction. It was bound for the mill of damaged-out apparel, destined to become true paper, which is what they do with useless clothes, turn them into paper. I had rescued it and now I had to restore it, nurse the nurse dress back to health. My own vulnerability seemed tied to the dress; my health in the balance, too.
A garment so fine, even made from cotton like it was, cannot be put into the wash. In fact, the beat up tag even advised to take it to not just any dry cleaner but to give it "the highest quality of professional garment treatment." I came into the house and took off my boots. I  took the gentlest detergent I own from the laundry shelf. I ran cold water in the bathtub.  I swished and swished and made a gentle, cool, soapy bath. I lay the dress in the water. It floated on the top and then slowly sunk down. I knelt at the tub. And I cleaned it. Like I was washing a baby bird, I tenderly rubbed the dress on itself, took a never-used soft toothbrush and flicked the dirt off. I rinsed that thing nine times, probably. I got it spotless. It was white as the newly fallen snow. I opened the window and hung the dress on a wide hanger on a jerry-rigged stand so it would touch nothing. It dried through the night, retaining its paper doll shape.
Then I made a small rack of lamb chops rubbed with rosemary and devoured each chop like I had been starving for a week. Not too far off. I got into bed and sank into sleep and that night, I didn't wake up in a panic.
In the morning, I felt better. A lot better. I put the dress on. I pulled thick tights and boots on and wrapped myself up in a sweater; the dress is a summer dress and for it to work in winter, I needed accoutrements. I was warm. I braided my hair and went out into the world and I swear, the sun was shining.
I have felt better ever since.