I have a sock monkey.
Lots of adult people "have" sock monkeys, but their monkeys are mostly in tupperware bins with the rest of the stuffed animals and toys they chose to kept from childhood. Those monkeys are not in rotation. Mine is.
My monkey's name is Pendennis. It's true that Pendennis is a novel written in the mid-19th century by William Makepeace Thackeray, but that book has no bearing whatsoever on why my monkey's name is Pendennis. I haven't the faintest idea why I named the lil' sh-t Pendennis but when I received him as a gift in high school (?) that's just what I did.
I take pictures of Pendennis all the time. All the time! Almost every day. He is a veritable font of joy and he does nothing but lie there — he's incredible. His goofy little body is so funny and is weighted just so with stuffing that whether he's been tossed to the ground when I'm making the bed, or maybe he's tangled up in the covers, or he's been whipped into a chair for some reason, his gesture is priceless. Every time. And it's crucial to understand that I do not pose him. The pictures I take of him are never styled. I just choose my angle and shoot. Look: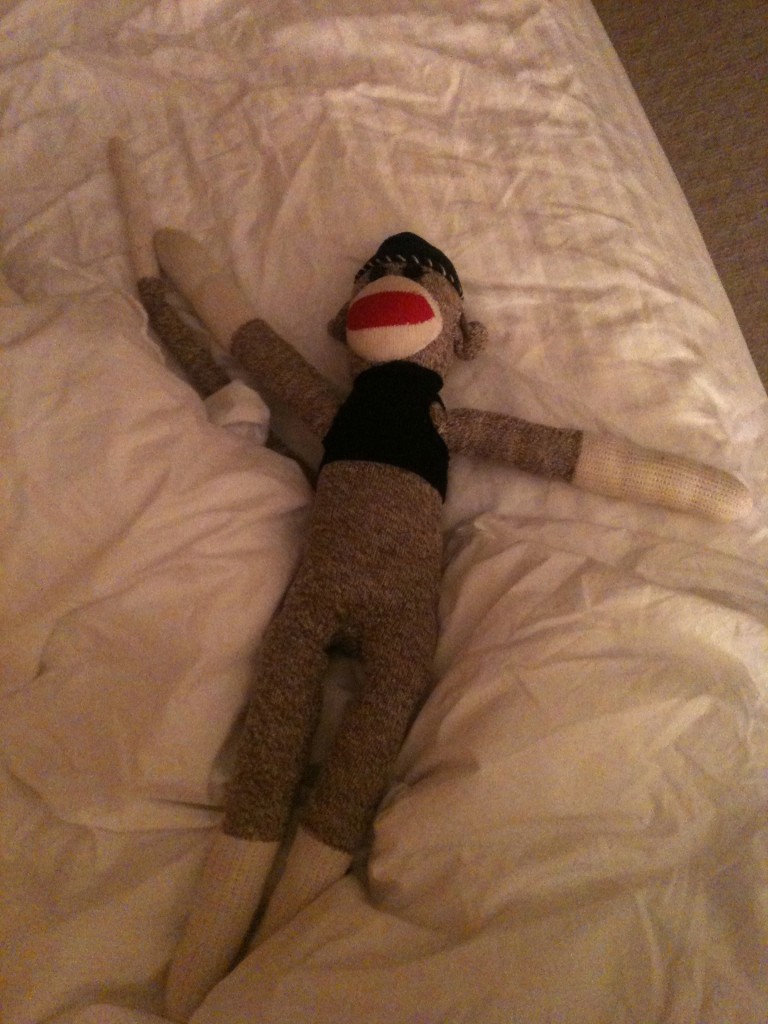 I've registered a domain name: PendennisObserver.com. One day, when I'm not so busy, I want to put a simple site up and post at least one picture each week of my monkey. Surely someone else in the world thinks he's as funny as I do. The website would have a tag line, too, something like: "Never posed, never duplicated. The Pendennis Observer. Vir sapit qui pauca loquitur." 
That Latin part? Translation: "That man is wise who talks little."