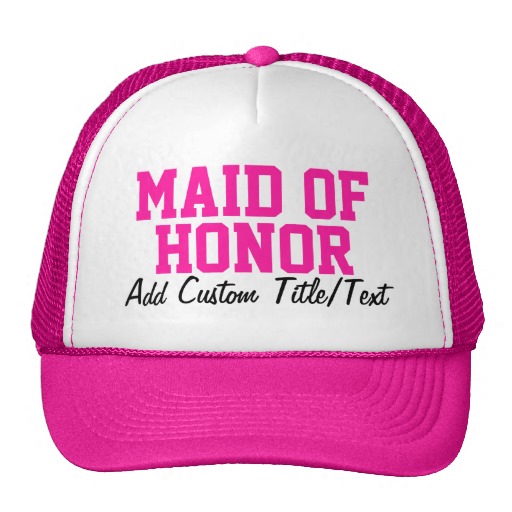 My sister Rebecca and I went for brunchies about a month ago. We sat at a booth inside Eggsperience — a restaurant we chose soley due to the amazing name– and there, my younger sister elicited from me a strange, honk/wail/sob-sound I had not produced in my life until that moment.
She gave me a card. I put down my fork and opened the card and that's when the sound happened, because this is what the first two lines of the card said:
"Dear Sissie — Will you be my maid of honor?"
The diners around us shot four feet in the air. It was like a gun had been fired or maybe someone had just seen an actual, verifiable ghost come out of the kitchen with a side of ham. I was burbling with joy, insane with happiness, my heartstrings pulled to the maximum max. There were incredible words after the initial, handwritten question, and I have since read them many times. But that opening invitation meant that I could, in a very outwardly and laser beam-focused way, show my beautiful, incredible sister how much I love her.
"Yes! Yes! Oh, god, yes!" I squealed and flew to her side of the booth; there, Rebecca kinda hugged me down. She was extremely excited as well, but there were people looking at us (me) with a mix of concern and criticism, mostly the latter.
So far in my life, I have been in two bridal parties: I was present in my own wedding, and I was a bridesmaid for my friend Leia something like ten years before that. Leia got married in Colorado, and the morning of the wedding there was a fire in the mountains where the ceremony was to take place. The pretty pagoda she had arranged was now burning to the ground, so the entire operation, booze to pastor, was swiftly moved to the foothills, i.e., the backyard of someone's house at the foothills. We would occasionally look up at the smoking mountains and laugh nervously about engulfing flames on your wedding day being "a bad omen, haha," but Leia was gorgeous and happy and remains married to this day. I didn't battle fire on my wedding day and look what happened to me.
I remember being totally game for Leia, doing All The Bridesmaid Things with a glad heart. I brought little gifts to the other girls in the wedding and I was as generous as I could be with the wedding gift. And as fun and pure as all that was, it was small-scale stuff. I was a waitress trying to launch a writing career, for heaven's sake! There was only so much I could do; there was even a limit on my attention span. Barely making rent will do that to a person.
But my station in life has improved significantly since then, and as I look to the role of maid of honor to my sissie, I have to stop myself from rubbing my hands together and chortling with a creepy, near-gluttonous mirth: this is gonna be good. Figuratively speaking, as a bridesmaid ten years ago, I was able to offer a box of powdered donuts; as MOH to my sister this year, I'm bringing oxtail stew, a tureen of vichyssoise, and the cake. Hell, throw in the donuts! People love donuts! And cocktails! Donut cocktails! Let's do this!
Again, the opportunity is once-in-a-lifetime, really, because I'm able to focus time, money, and attention on my sister Rebecca, who is the coolest girl I have ever met — and lemme tell you, I know plenty of cool girls, having worked in Chicago theater and now the quilt industry. I'm surrounded by cool girls, and she takes the cake.
Four-tiered, buttercream, marbled, filled, caramelized whatever. Nonpareils. Ganache. You tell me, sissie. I got this.