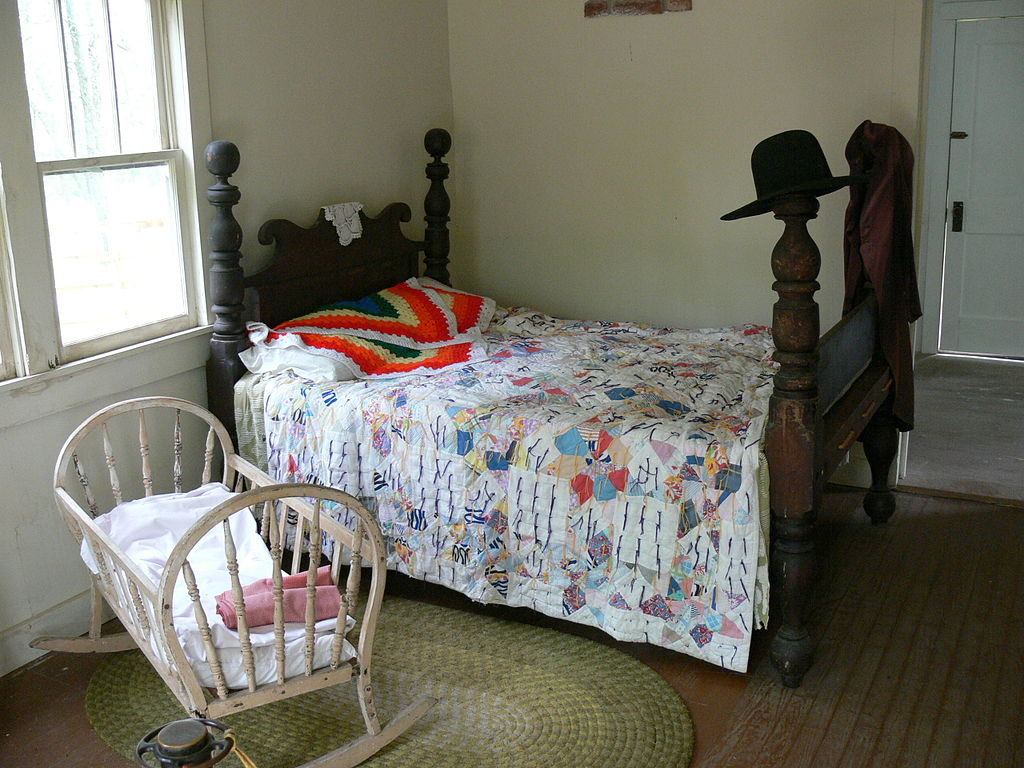 It's not always obvious. But there do come times when you know you've broken from something.
For example, you know you're leaving a job you have your last day. You know you're breaking from something. When the calendar hits that day, you're like, "Okay. I am no longer living that particular life." It's pretty weird; it's hopefully good. Another example: You finish school. Or you have your first baby. In these cases, it's like, "Woah, I just became not a student after being one for X years" or, in the case of the baby, "Woah, I am no longer a person who does not have children."
I know that was a lot of double negatives up there, but I'm trying to drive home the "I've broken from something" point more than the "I feel like I'm starting something new" point.
Well, I have broken from something. And it has to do with quilts.
The moment I decided that I wanted to make a quilt, I became part of the quilt industry. This wasn't at the urging of my mother. The company that owned my mother's company were the driving forces behind getting Fons The Younger into the game. I was excited to be a part of it all, make no mistake. I'm not pillorying anyone; it made sense that a Fons daughter who wanted to get into quilting would be fun to bring onboard in a public way. It was fun, most of the time. I made a lot of work I'm very proud of and I built many valuable relationships as a result of my hard work over the years alongside my mother and her former company.
Regardless, my life as a quilter has been one lived under extreme creative pressure. Every quilt I ever made, for almost 10 years, was made for public consumption. My quilt, whichever one it was, was made for a magazine; a show on TV; a show online; my book, etc., etc. I made quilts that I loved, absolutely, and I developed a certain Mary Fons aesthetic, but I only made quilts that had a deadline. I made quilts not purely for love or for fun; not purely for just giving. I made quilts for patterns or tutorials. Always, the questions: What are the learning objectives in the quilt? What fabrics did I use? Did I use a special tool?
That is now over.
I'm making the first quilt I've made in two years. (Grad school kept me pretty busy.) My quilt is ugly. It is gloriously, gorgeously unfit for television. It is not acceptable, this quilt. It is mine. It is not for you, and in saying that it is not for you, I hope you can understand that that is the highest honor and praise that I can give you if you are a quilter: You know how important a quilt like this is, you know how important it is to sit at a machine and stitch and let the world fall away. I am making a quilt that will never be on television. It will not be in a magazine you've heard of. I'm making a quilt that is simple and perfect and ugly.
I have never loved a quilt more in my life. It is perfect. May you all make a quilt not ready for prime time.