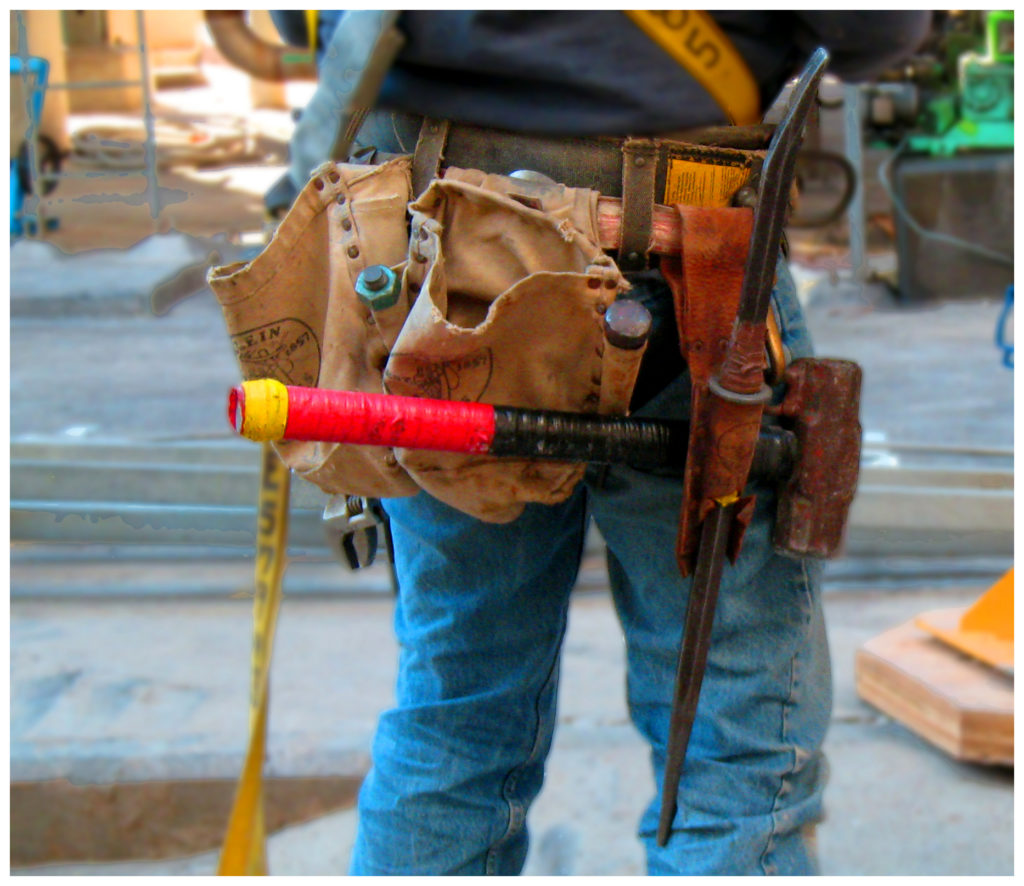 Nick fixes things.
I had a sconce. It needed installing. He installed the sconce. My toilet was running; he fixed it. I didn't even ask.
I had two heavy, mirrored shelves and I asked him to hang them. He did. He did that today, in fact, so that while he went about his work, I could fling my body into my black leather recliner and read about quilts in America. I am always, always reading about quilts in America, and because I am always, always reading about quilts in America, I have not the time nor the patience to learn how to install a light or fix a toilet or hang two heavy, mirrored shelves. But I want these things done so badly and I know I don't know the first thing about them, so it's incredibly frustrating.
In order to keep my house from falling apart, I hired a handyman awhile back. It did not go well; a story for another time. But if you want to get wooshy about Nick, let me share a conversation we had awhile ago while eating pizza. (Note: Nick often helps his dad out with projects, but I didn't realize how much.) This is pretty much verbatim:
M: (Chewing.) So your dad rents these couple apartment buildings.
N: (Also chewing.) Mm-hm.
M: Well, I need a few things done around here. Does he have a handyman I could call? To hire. Like, a fix-it guy?
N: (Grins.) We are the fix-it guys.
"We are the fix-it guys." He might as well have said, "There's a cab waiting to take you to Barney's for a shopping spree; make sure to get something appropriate for the opera, Mary. Because I'm flying you to the Met for opening night of Tosca tonight. I love you, darling."
The glory of having a man help me out has attendant pain: Should I value this so much? Is this joy, this gratitude, this almost sycophantic love I feel for a man who helps me with simple things just awful?? I could learn how to hang a light. I could learn how to fix the toilet for real instead of just jiggling the handle (which, by the way, sort of works.) I felt vulnerable and stupid when I gushed over Nick today, praising him up and down for helping me to hang those mirrors today. I wasgrateful in the extreme, but … is there something wrong with me that this is the pinnacle, the zenith of love? Completing a honey-do list?
Maybe it is. Or maybe helping each other is what it's all about. I help Nick, too.
I will say this, though it's silly to bring up such a large/sore subject and then get out: I didn't have a father around, you know, growing up. But before Dad left and it all went to hell with the divorce and all, my dad was amazing at fixing things. He built stuff, he designed structures, he repaired cars. He was the fix-it guy. I'm really, really not comparing Nick to anyone, least of all my dad; I'm only looking for causes. Causes and roots and reasons why.
I'm always fixing, fixing, trying to fix, too.