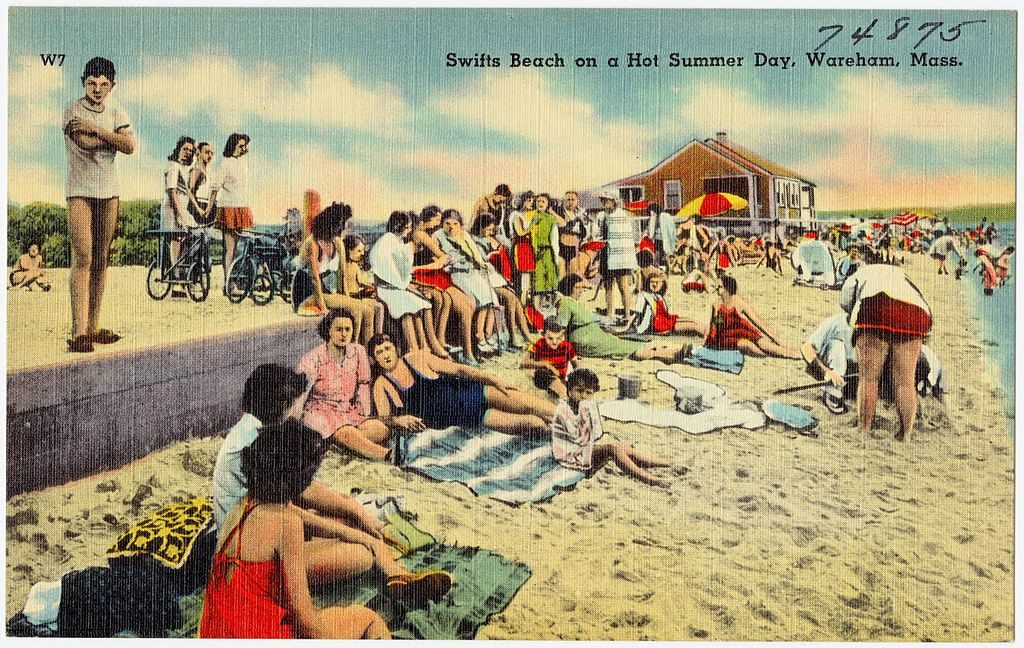 It won't sound good, what I would like to state for the record. Even the record won't like it. The record may resent my statement because the record enjoys outdoor music festivals and hot dogs, but here goes nothing:
I intensely dislike the summertime. A lot.
It's a provocative thing to say; I know I am well in the minority on this. But I am trying to set myself free. While many folks — most, it seems — will walk a mile for a hot, sunny July day; while many are taken with things like ball games and tank tops; while most look forward to the break from X or Y the summer may afford them, I renounce all these things. I have 'nounced them before, but today I officially I renounce them.
Why? What did summer do to me today?
It's what summer keeps doing to me: Summer makes me sweaty. And I am so tired of fluffing my hair and doing my makeup and getting all ready for my extremely demanding day only to look totally and utterly fizzled by the time I get anywhere. I am a brisk walker (surprised?) and my gait doesn't help matters: I exert and pay the price. Just for being efficient, I pay! After a brisk walk in October, I arrive to a place looking and feeling like a woman with a purpose; briskly walking to a place in summer means I arrive looking like a woman who needs a gym towel and a bottle of Gatorade.
I don't like it!
It's not just vanity, either. It's uncomfortable and irritating in a psychic way, this summertime. So much shiny cement in the city makes me upset because the glare is oppressive. People wear fewer clothes in summer and while it's nice to have bellies and breasts and muffin tops and … backs, I don't want to be privy to all those bodies. Must I? Must you? So much flesh on display in the summertime. So very, very much flesh.
This summer distaste has been true for awhile but today I just about had it. Am I a bad person? I want fallen leaves! I want to wear my scarf! I want to put on socks and I want to walk down the city streets, arm in arm, you know, with someone, and sort of skooch together and feel good about that. There's no skoochin' together in August. In August, it's like, "Literally do not touch my skin."
Anyone else?