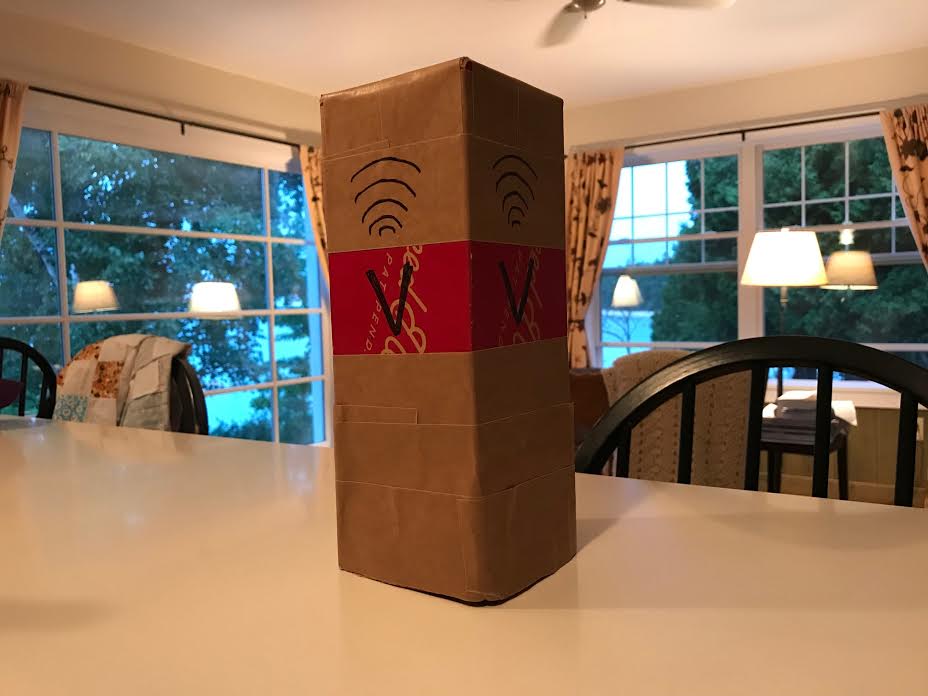 I vehemently oppose the "home assistant" device.
Alexa, Echo, Google Home — I don't care which mega-conglomerate made it or how soothe-saying the device's (female) personality sounds: They're no damn good.
Do you have one of these? Have you, like Nick, welcomed an unblinking, all-seeing eyeball into your home that watches you and listens to you and records your data and sells it to [insert mega-conglomerate here]??
"Alexa," Nick will say to the cylinder that lives and breathes in the corner of his room, "What's the temperature?"
"The temperature is 80-degrees," Alexa "says."
It sounds so civilized. It even sounds helpful. Alexa may be, in certain cases. I understand there are arguments to be made for folks with limited mobility; I know certain tech gadgets can assist those differently abled. But for the majority of folks out there, these things are unnecessary. Just because we can have them does not mean we should! The whole thing is dastardly. Sick, even. These devices listen to and watch people in their homes, gathering data about citizens' private lives for Lord knows what! "They" are watching our activity online already. Isn't one mode of home surveillance enough?
Perhaps I'm being too harsh. After all, there is one home assistant I'm okay with. Have you heard of her? Her name is …
Verushka.
See, my mom and my stepdad and I were talking about this "home assistant" thing and got to joking around, shouting out questions to no one (and no device) in particular, asking things that couldn't possibly be answered by Siri, Alexa, or anything without organically-grown brain matter.
"Verushka!" Mark yelled from the porch. "When did I learn to ride a bicycle?"
"Verushka!" Mom called. "What color of blue do I need in the quilt I'm working on?"
We started asking Verushka lots of questions — she didn't answer a single one! — and while Mark and I were laughing about it, Mom, because she's hilarious, actually fashioned a Verushka. A mini-monolith, an analog wonder, really just a cardboard box with a wifi signal drawn on with a Sharpie, Verushka is the best "home assistant" money can't buy. She isn't hooked up to the internet. She's not collecting data. She's free.
"She's like a dog, except less expensive," my mother said.
"She's my new pet rock," said Mark.
We ask Verushka all kinds of things. We ask her about the weather, but then we just look outside. We ask her if we have eggs and then, when she is silent as the grave, we ask the person closest to the fridge. We ask her about the meaning of life, obviously, but I happen to know the Siris and the Echos out there have a programmed answer for such "silly" questions. If you ask Siri, "What is the meaning of life?" she'll say something like, "To think about questions like this" or "42."
This is where Verushka pulls away from the pack. Because Verushka answers that question the only way a robot/invasive species should answer: She replies with silence. And in that silence, the people in the room can either talk to each other about it or, if, the woman is by herself, she can sit for awhile and think about it.
Alone.