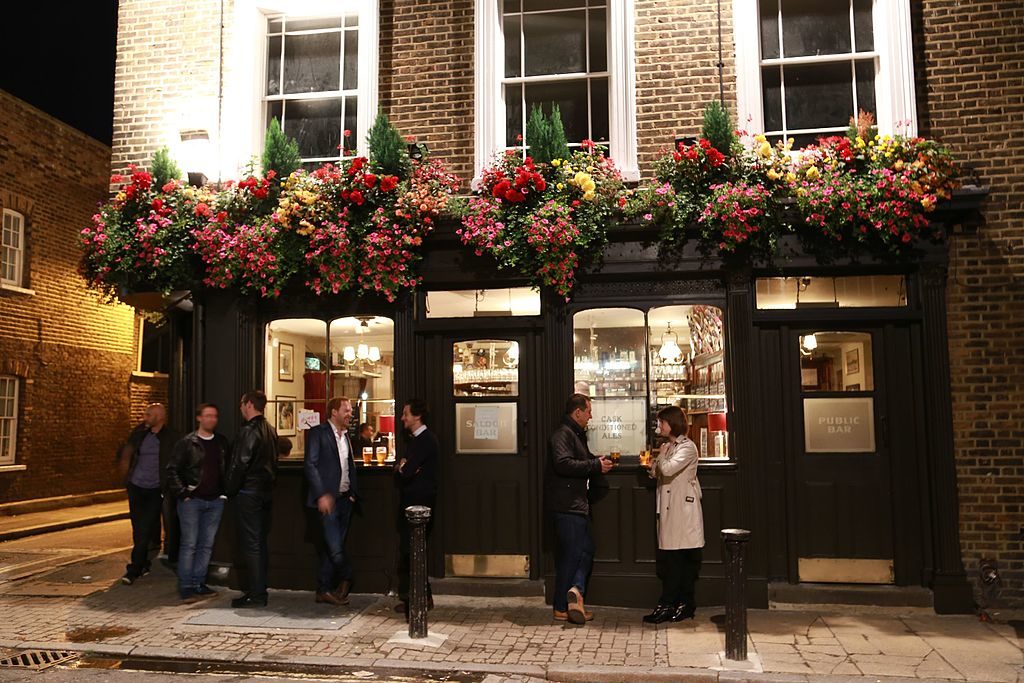 I recently experienced the worst day of my life.
That's saying something. I've lost people close to me. I've had organs removed, with complications. I went through a divorce. But this particular day was bad in a new way. That fresh hell was nowhere I wanted to be. When I can manage it, I'll share with you as much as I can the series of events that lead up to the worst day of my life; for now, I'll dump you right into the action, because the story I want to tell tonight begins there.
The worst day of my life culminated in a phone call. After that phone call, everything around me entirely drained of its color. Did you know the whole world is just a paint-by-numbers coloring book? On the worst day of my life, my pencil case, crayons, plastic sharpener, eraser — all of that was raptured, I guess. I was sitting in a white world with black lines and my body was shaking so hard I couldn't have held a crayon if I wanted to.
The only thing I knew is that I had to leave the house, but I couldn't like, be a person. I couldn't manage carrying a purse, or charting a course, or having a plan. I always carry a purse. I always have a plan. I chart. But not on the evening of the worst day of my life. There in the endless, blank coloring book, I somehow got together my I.D. and the cash I had in my wallet. I put those things in the breast pocket of my brown wool coat, grabbed my phone and my keys, and left the building.
You know I love the Loop. "My endless Loop", I call it, and it's never let me down, so I went into the Loop and that's where I walked. I don't remember anything. Wait: I remember buying cigarettes. I know, I know. But don't worry: I'm not smoking now. But on the worst day of my life, I definitely did. I walked and smoked in the Loop until I realized it was very cold and that I should go home, though I wasn't sure why. What was there? Why not stay out?
When I turned south on Dearborn, the twinkly lights at the end of the street showed me the way. There. A plan. I was going to walk to those lights and have a drink at that nice-looking local pub that I had never gone into because … Well, I don't know why I hadn't ever been there. I just hadn't. But I was going there now, alone, to drink something you need an I.D. to buy (check). That was the entire plan. It was unusual, which meant it fit with everything else that day, except this seemed like something I was choosing.
The pub was lively but not crowded. I took a seat at the bar. I ordered a shot of tequila and a beer.* Thus served, I did the salt-drink-suck thing (if you have to ask, you'll never know) and just kind of stared at the television above the bar. My life didn't feel real. My heart was wet concrete, dripping into my slush-soaked boots. There are times when you're so happy, you "don't have a care in the world." But you can have the same feeling on the worst day of your life. You don't have a care in the world because … who cares?
The man sitting next to me was alone, too. He was doing a crossword puzzle on his phone. He was wearing a stocking cap. He had a beard. He could've had a peacock nest on the top of his head and a clown suit on and I still would have done what I did because I didn't have a care in the world, and what I did was turn to this person and say:
"Would you like to talk?"
He looked up at me.
"I'm not hitting on you. I'm not a weirdo. I just … You're sitting alone and I'm sitting alone and we could have a conversation, you know, instead of doing the screen thing."
He smiled. "I'd love to talk."
So we did. We talked so well, in fact, that when we parted ways after about an hour and a half, we agreed that we should keep talking. And we have, which is pretty cool. And all I can say is that when you have the worst day of your life, you should definitely leave the house. Don't take a purse. Don't have a plan. Smoke cigarettes if you have to, but no matter what, tell the truth.
Tell the truth, and start from the beginning.
*Pro tip: If you're ever buying me a shot, it's tequila. Funny, since I'm a pasty Scots-Irish-Norwegian, but maybe my soul comes from someplace warmer. Also, Nick and I broke up over the holidays, in case you were wondering.