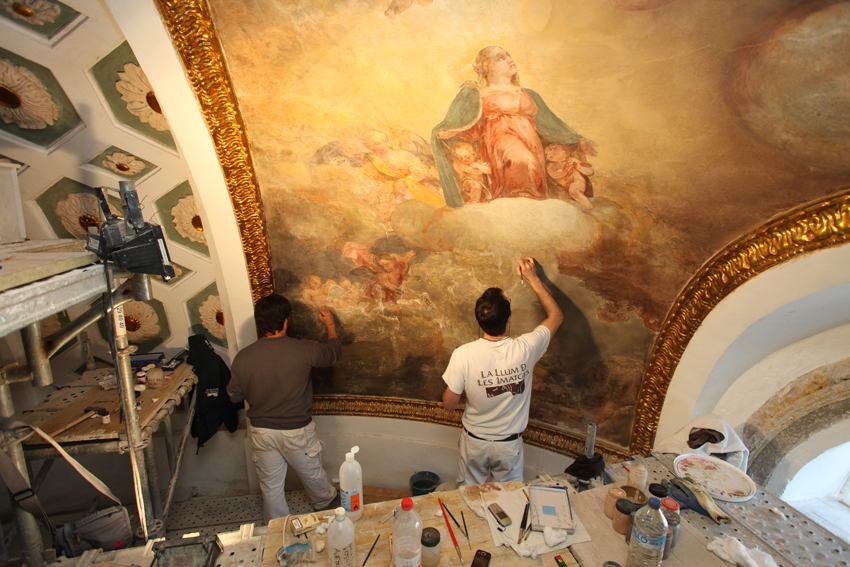 When I bought the apartment where Eric and I currently live, I knew it needed work. Everyone knew it needed work — that's why I was able to buy it. The location, the building, the mise en scene; if I hadn't gotten a discount, we wouldn't have an address on our historic, tree-lined street.
But I did get a discount because the paint in the unit is an inch thick and the parquet floors are in terrible shape. The kitchen came with a Magic Chef stove ca. 1955 and a dishwasher from the pleistocene era. And the other day, one of the shelves in the inset bookcases literally collapsed. (There's a joke in here about slouching toward Bethlehem, or Atlas shrugging, or the fall of the House of Usher, but that would require me to admit that I've still got a copy of Atlas Shrugged. It's a first edition and it was a gift and it's hard for me to let go of books, alright?)
Now that we're staying put in Chicago for the foreseeable future, we've got to serious about home improvement. Eric and I have been discussing needs and wants. We need to replace all the molding; we want to connect the kitchen and the the dining room by opening up the east wall. We need to install ceiling lights; we want a gold toilet.* It's going to cost a bunch of money because this is a big city and that's just how it is. Plus, Eric would be cool with standard-issue everything, but I'm fancy. I told him this before we got married. He knows.
To get it done, we'll have to take out a home loan. This is terrifying to me. Borrowing money with our home as collateral — I think that's how it works — is just a very grown-up thing to do. I feel like a child most of the time and children don't take out home loans. Can we manage another monthly bill? It's freaky to think about. Student loan payments have been suspended for two years now, but that party will be over soon. And the apartment may have been on sale, but property taxes don't get markdowns. If we want to do the work, we'll have to get the loan, but I want it to be lean, lean, lean. This means I/we need to save money or make some more of it.
Here are things I can do to save money:
no new clothes (I hate this)
no fripperies (I love fripperies)
no major travel (let a book take you on an adventure, loser)
Here are things I can do to make some extra money:
sell my old clothes (but keep a few or I won't have ANY clothes because I can't buy new ones, apparently)
grow my Twitch and YouTube channels (harder than it sounds but I'm working on it)
rob a bank (complicated)
If you have other ideas, feel free to comment below! If you know how to rob a bank in your old, dumb clothes while broadcasting it all live on the internet, definitely comment below.
*do not want