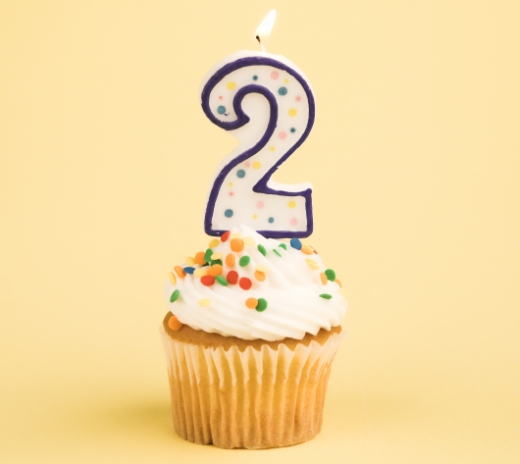 As the well-wishes and words of kindness came in last night/today regarding yesterday's post, I felt subdued and grateful. I also became concerned that the sharing of my UC story thus far was potentially taking up too much air time in people's heads, thoughts, prayers, etc. I shared the first half of the timeline with a desire to inform, possibly assist, and maybe even entertain (seriously, you can't write this stuff.) But when the compassion came at me from all sides I suddenly felt guilty that I had directed all of this energy at myself when really, we've all got botched j-pouch surgeries. We've all got a health crisis.
We are all temporarily abled. That's not just a politically correct catchphrase: it is one of the truest things I know. Our bodies are systems; systems fail. We are organic matter; organic matter gets infected, infested, and eventually rots away. There's nothing to be done about it and to preface it all by saying, "Sorry to be morbid, but the funny thing about bodies is…" is to keep the yardstick in place that distances us from the reality of our rather absurd situation. It is my fondest wish that every person reading this is full of vim and vigor from their first day to their last, but it's more likely that most of us will deal with significant health issues somewhere along the trek. Sooner, later, or now.
So hang my tale: we all need compassion. By virtue of being human, we all need loving kindness. It's hard down here. And that's when we're healthy and well! Beyond that, many of us have diseases and afflictions that do not call for surgery and never will. There are those among us who are quite sick indeed but look perfectly fine. Those people need emails of encouragement, too. They need blog comments. And so it was that I felt I had gotten too much of the universe's healing energy yesterday and today. I will send some along to the next fellow with your regards; maybe it will come back to you, as you also need it. Sooner, later, now.
With that, let's dive down into the second half of what happened so far in my life, vis a vis being sick. When I returned to Chicago in '09, things took a turn from awful to downright horrid.
Summer '09 – My then-husband leaves for a year to train for the Army Reserves. A decision we made together proves disastrous. He was away, my entire world/existence was changing daily. A gulf formed that would never again be brooked.
August '09 – I am declared well enough for the "takedown" surgery at Northwestern. The ileostomy (stoma) I had is poked back inside my belly and reconnected to the internal j-pouch. In theory, I should be able to continue my life now, albeit with a "new normal."
September '09 – My health rapidly deteriorates following the takedown. Turns out the leak has not healed. Waste is leaking into my abdomen from the pouch. I am hospitalized — can't remember how many times —  over the next few months. (Silver lining: I begin to make quilts for sanity preservation.)
October '09 – "Bio-glue" is squirted into my j-pouch in attempts to "plug up" the leak. Bio-glue is what they use to glue heart muscles back together after surgery, apparently? While the glue does its thing, I am told "No food allowed." A PICC line (my third; a mega-IV that is inserted via ultrasound into your arm and travels through a major artery to dump medicine/food directly into your vena cava) is placed and I am put on total parenteral nutrition (a.k.a., TPN, a.k.a., "feeding tube".) Twice a day, I hook up a gallon bag of white fluid into a port in my arm and sit still while it is pumped in. I have several IR drains, as well. I am a ghost among men.
November '09 – TPN and bio glue deemed a failure. Pouch needs more time to heal after all. I will be re-diverted. (Translation: I will get another stoma.) Surgery at Northwestern. This time, I get an epidural. A psychiatrist visits me in the hospital post-surgery and recommends I go on an antidepressant. I take her up on that.
December '09-'11 – Life continues apace. My marriage falls apart. I continue to work as a freelancer, building Quilty and doing work in the theater in Chicago to take my mind off my health issues and my broken relationship. Bag leaks in bed, painful rashes, etc., are par for the course with the second stoma as with the first but it's a known quantity, at least. I begin to practice yoga with obsessive drive: I make deals with the universe that if I get healthy enough before the second takedown a year from now, I will make it.
June '11 – Second takedown. Northwestern. Epidural. Things go well.
Fall '12 – After a shaky but decent year, things begin to crack. I have a fissure. I also have a fistula. (I leave those things to you to look up. Do not image search.) Various methods are deployed to deal with these issues. I work harder than I should, afraid at any moment of hospitalization. There are several, usually related to the fistula or flora issues in my ruined guts. I make a series of self-destructive choices. I am wildly productive.
Fall '13 – The fissure has come home to roost. I am crippled with pain. An ambulance comes to my condo to get me on the worst of the nights; they break my front door. I get into a pattern where I know when the fissure is about to do its worst; I frequently take the bus up Michigan Ave. to the ER. Hospitalizations. Pain medicine. Lying to everyone about how bad it is. Describing the pain to someone, I say it's "like having a gunshot wound that you sh-t battery acid out of approximately twenty times a day." (I stand by this description.)
Then, up to now – Good days, bad days. I got a pain doctor who recommended an internal pain pump. This is a morphine drip, essentially, placed into my abdomen, which I then pump when I feel the agony coming on. I decline, not yet ready for another apparatus. Probiotics. Lost days. Days packed so full, no one will notice the ones when I'm useless.
Remember, this is the timeline of the health crisis. One only needs to look back at PaperGirl, or the issues of Quilty magazine or the shows, or the other shows, to see that life has been much more than just this list of woe and setbacks. Joy and wonder, and gifts abound in my life. Success and learning and all kinds of wonderful life has been lived since 2008. And there have been all sorts of failures and good, old-fashioned crappy (hey!) days that had nothing to do with any of the body stuff, too — that's the real kicker. Good, bad, or otherwise, though, this timeline is a specter. My experience and condition don't define me, except that both kind of do.
I am going to make cookies for Yuri now. Good grief! [Correction: Cookys! I meant cookys!!]