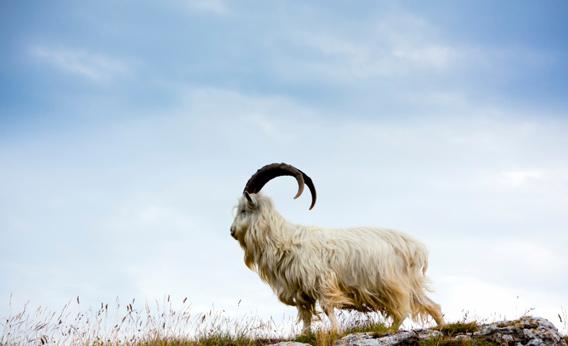 Who among us (other than the vegans among us) can resist cashmere? The cold is punishing; the wool is combed. The chill is evil; the fibers are thick. My white cashmere turtleneck is in heavy rotation this winter and it's starting to look ever-so-slightly dingy, like fresh urban snow. But as I only have a couple pieces of cashmere in my wardrobe, I have no choice: even dingy cashmere is better than boring old wool and infinitely more fabulous than some kind of sporty, wicking PolarTec. Oh, the humanity!
My pocketbook contains a dash o' cash, a personal debit card, a business debit card, and only one credit card. That card is for a department store whose name rhymes with Schmacks Smith Flavenue. I have a very low limit on the card to keep me from getting into debt. I hate being in debt and simply won't accept it as an option if at all possible. Though fashion often feels like an emergency, it usually isn't and not worth going into debt for. Not for long, anyway.
But as cash flow is a little weird right now with the move to NYC, I thought I'd use my slightly-dusty credit card today for a purchase I actually needed. Charging something has its benefits and today's errand was a good example. But o, sweet, mysterious Fate: whilst looking for that other item, I found a full-length cashmere robe/nightgown/caftan thing so head-slappingly on sale I bought it faster than you can say "snorgle." The garment is 100% cashmere. It's pale-pink. It zips up the front. The only way it could be more adorable is if it had feet and a hood. I would've paid double if it had, but I've got it on as I type this and it's working out just fine.
So that I don't go to sleep — wait, wait. No. So I don't drift to the Land of Nod on pale-pink cashmere gossamer wings thinking I allowed PaperGirl to be only about buying a nightgown, here are three fascinating facts about cashmere you should know. You really should, because check it out:
1. Cashmere comes from the soft undercoat of goats bred to produce the wool. Something like two-and-a-half goats are needed to produce a single sweater! That's one reason it's expensive. The other reason it's expensive is because this undercoat has to be combed by hand, in the spring, by men in newsie caps who smoke pipes and say, "Aye" a lot and drink dark beers at lunch.
2. Everything in No. 1 was true except the very last part about the men.
3. I would like some hot chocolate right now. Do we have any hot chocolate?