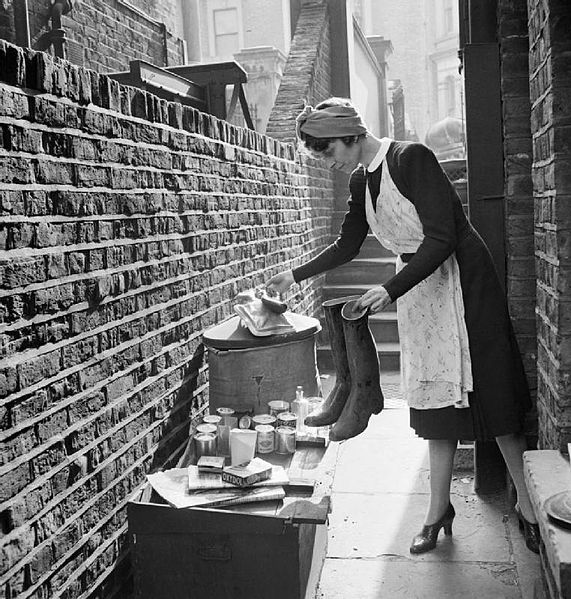 Last night, I left a pair of gray Celine ankle boots outside the iron gate into the apartment building where I lived until this morning. If you happened to be walking west of Avenue A on 10th St. around 9pm last night, you would've seen them, placed nicely side-by-side against the brick wall. They were free to a good home, but you wouldn't have wanted them. Even Celine boots aren't worth much when they're as trashed as those boots were. I blame Manhattan.
I'm hard on shoes, though. I didn't know that was a trait one could possess until it was pointed out to me a few years ago. I don't remember who did the pointing, but it must've been someone I cared about because I remember looking down at my feet and seeing my dinged-up shoes with scuffs deep like wounds and I remember feeling embarrassed about that.
It's great when you make changes in your life based on feelings of self-confidence, but frequently it's shame that compels us to change. Shoes are important. They communicate silent messages about how you feel and what you think about the world; certainly they affect how you move through it, figuratively and literally. I decided that I wanted to be the sort of person who cared about not just her shoe style but the state of the shoes themselves. I resolved to buy the best shoes I could afford, always, and take good care of those shoes.
And so I did: I've been a committed shoe-maintainer for many years, now. I visit a cobbler regularly. My cobbler in Chicago is located in my favorite building in the city, the Monadnock. Not only is the architecture of the Monadnock great, the lights in the building's arcade are low, like gaslights, and there's lots of wood and glass; the floor is mosaic and my heels make a great little tic! tic! as I walk the hall. The cobblers in the shoe repair shop know me well; they're all Mexican and I get a "Buenos dias, Maria!" when I walk in. Orlando always takes my shoes and looks at the heels, first.
"Ohh, ohh. Yes, this bery bad," he'll say, and then cluck his tongue. There's usually some catch to the repair he has to make. It's not because he's trying to take advantage of me; it's that most of the shoes I buy are unique in construction or shape, e.g., the heel of the YSL pump is metal, the toe of the Marni pump is cloth, etc. We agree on a price for the fix and I come back the next morning to shoes that not only look better but feel better: maintaining great shoes is one of the most glorious feelings I know. I'm serious. There's something so adult, so capable about a pair of resoled, polished shoes. Some people buy fancy shoes at full-retail prices and then they don't take care of them. I buy fancy shoes on sale and take great care of them. I like my way.
So what about these Celine boots?
Oh, they were goners. I had them fixed twice. The seam over the instep was coming apart again and I could see my sock through the top. The stacked wood heels were chipped and battered, the leather was rubbed to discoloration. I walked miles and miles and miles in those shoes and they served me well. Very sharp, those boots.
Take care of them.