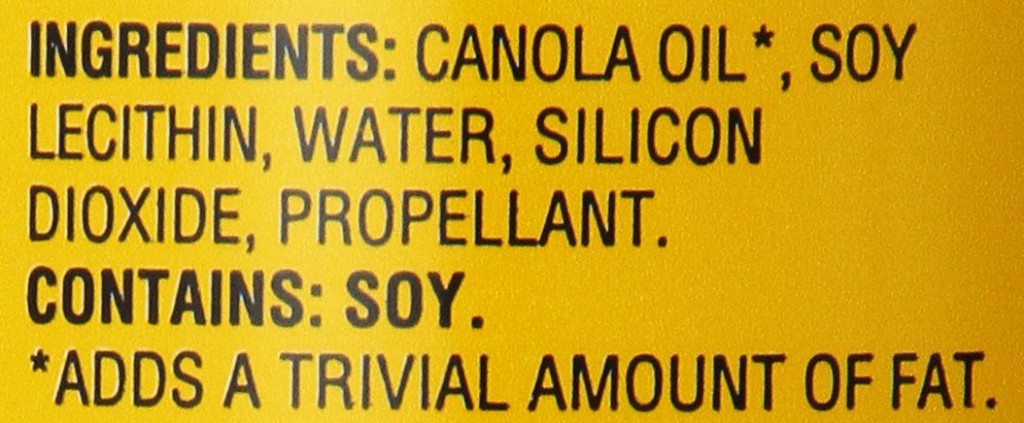 A few months ago, up at the lake house, an inside joke was born — and it's one for the ages, too. I wasn't there the moment "PAM the pan" came into existence, but by now the whole thing has a mind of its own and it doesn't matter; family jokes are good like that.
Here's what happened.
My sister's fiancee, Jack, was making dinner. Jack is gifted in the kitchen and had made something delicious in a pan that unfortunately was giving him a little trouble. Stuff was sticking. My stepdad, Mark, not trying to be funny or ironic in any way, asked,
"Did you PAM the pan?"
PAM is a non-stick cooking spray, as most of us recognize. I am feeling very annoyed that I have to capitalize it like that, but it turns out "PAM" is an acronym: Product of Arthur Meyerhoff. Isn't that something? Some dude figured out that you could spray canola oil on a pan and keep stuff from sticking to it and he actually named it after himself. Astonishing. Anyway, that's what PAM stands for and none of that has to do with the story, though it is relevant that a) PAM is an inherently funny, plosive sound and b) non-stick cooking spray isn't really Jack's style in the first place.
So Mark's question, "Did you PAM the pan?" was just too aurally/verbally fantastic to let go. Everyone in the room tried it out, and all were gleeful with the results — but they were not satisfied, no. I'm pretty sure my mom was responsible for the initial escalation because my mother is hilarious. Note: if you're in a place where you can actually read these lines aloud, you should.
"Are you gonna make ham? Better PAM that pan."
Then, my sister: "Damn! That ham pan need PAM!"
Then, Mark, chuckling: "Ask Sam. He's got PAM. He's got PAM for every pan."
Mom again: "Look at that man, Sam. He can sure PAM a pan — why yes, he can!"
Then Jack: "Please stop."
Jack is frequently the straight man to Fons women hijinks. He loves it, though — enough to marry my sister, which is solid evidence. All this PAM talk went on and on and finally made its way to me when Mom told me the story. My sister Nan in New York learned about it, too, and since then, we've had entire family email threads playing this game. Some of my favorites have included:
"Gram never PAM'ed the pan, no ma'am. Ham or lamb, she used a no-PAM pan."
and
"Hotdamn, Stan, you better scram if you ain't gon' PAM that pan. Makin' flan calls for a PAM'ed pan, man!"
The best things in life aren't always free. I mean, I love a great handbag and those ain't free, let me tell you. But there isn't an admission charge to my family's weird sense of humor and this stuff is priceless. You maybe had to be there, and that's okay. But if you were there, you'd be laughing.