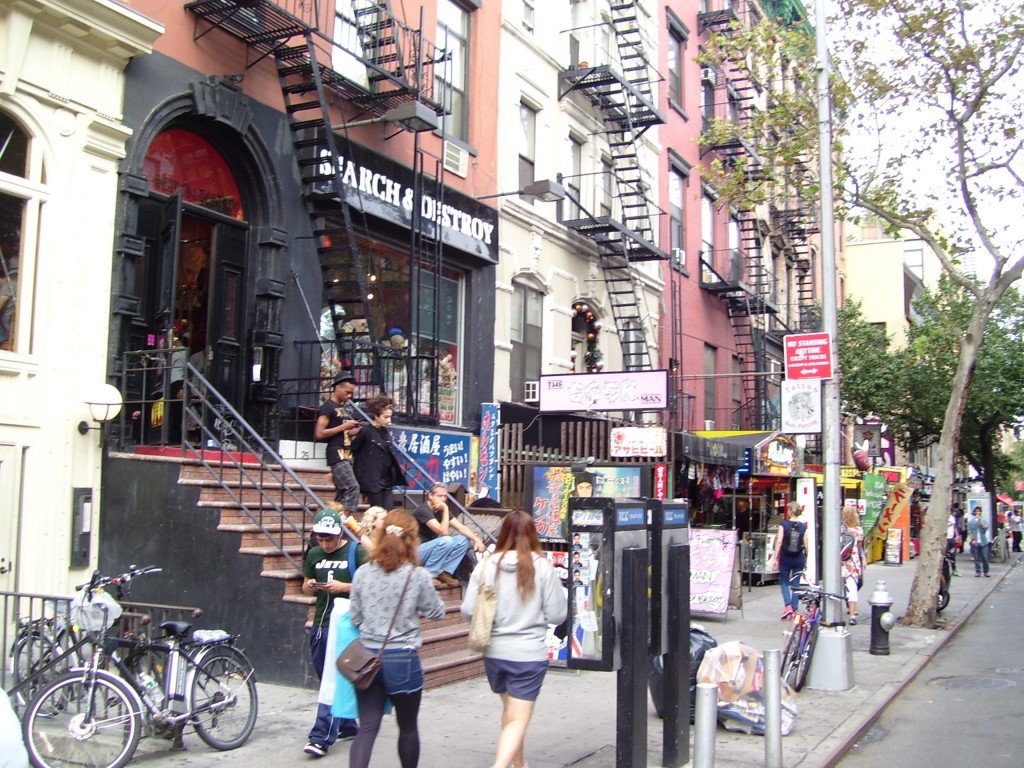 Have I said, explicitly, what's happening? Does anyone know what's going on? Am I just dashing off posts with no regard for my readers, kind, hard-working people who can't possibly follow where I am in the world at any given time, why I'm there, or when it all might shore up? Would it be wise to debrief you and, in debriefing, might I find much needed answers for myself? 
Is it ever good to lead off with a list of questions like that?
No?
I am moving to New York City.
I own a home in Chicago that is dear to me. Thus, I do not see this move to New York City as being permanent or even long-term, if you're using my entire (hopefully long) life as the measure. But as you can't be a little bit pregnant, you can't slightly have three people that are not you move into your home or kinda move operations halfway across America into an apartment on St. Mark's that you're a little bit renting. As I write this, in view are boxes of belongings that will go into storage, go to Goodwill, or come with me to New York. There is no halfway, here, no semi-move, even if I see New York as a kind of interstitial thing. I am faced with a choice and I have chosen to relocate, at least for the next year. And why?
"Why not?" is an acceptable answer, as ever, but there's more. Look:
1) Why not?
2) Yuri and I fell in love. Four months later, he got his dream job and moved to New York. Not being together is not an option. I'm mobile, he's not. Look at it this way.
3) The safe choice (try long-distance, stay here, risk nothing) is rarely the most interesting one.
4) New York City, though it's cool to hate it these days, is still New York $&@#! City and I wanna see.
Yuri came to Chicago day before yesterday to help me and he is helping, though he can't pack up my fabric stash, exactly. Mostly, it's moral support I'm getting — moral support and bear hugs so good I'm moving to $&@#! New York City.
We were at the big table yesterday, drinking miso soup from styrofoam cups, eating takeout sushi. There is no time to cook, no sense in making more work with pans or bowls or spoons. There's so much to do here and so little time before work deadlines crush us both. It's all happening at the same time. It always does.
"It is insane," I said. "People will think I'm insane. I can hear it. 'But she just lived through a renovation! She just did her kitchen and bathroom! That's crazy!'"
Yuri opened his eyes wide. "Do you really think people will think that?"
I shrugged. "Probably some people will. But I'm not going to say no to love because I like my backsplash."
And then my eyes opened wider because what had popped out of my mouth was the truth, and the truth gave me the ability to keep packing.