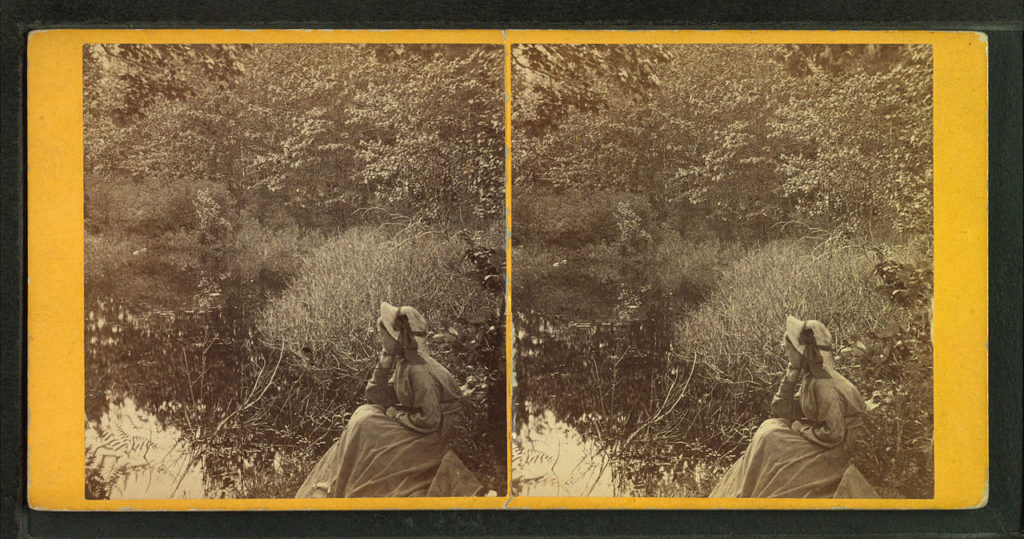 This year of 2019 is pretty young, yet, but she's old for her age.
Of the 11 or so weeks the year's been alive, there were three or four in which I was fully out of commission. I've hinted around in the past few posts that something bad happened. I wrote about "the worst day of my life" a couple weeks back. Several times in several places I've mentioned pain in passing only to say "I'll tell you later", skipping stones on the surface of a deep, dark lake.
You could tell. You could tell because you know me, because you're smart, and because I am a terrible liar. So it's time to stop dodging; I'm not fooling you and besides, there's only one thing I want to tell you. What I want to tell you is that I had a nervous breakdown. I'm way, way better now. But I caught a case, boy.
These days, we're to call it a "major depressive episode" and there's no doubt it was that. But when I put a name to the ungodly thing, I prefer to use the old-fashioned term "nervous breakdown". When a gal is twisted up in agony of the emotional kind, lost to an extended panic, unreachable even to her most faithful friends, there's something distantly (very distantly) comforting in claiming what's happening is a nervous breakdown. It could even be glamorous, she tries to tell herself, all smelling salts and fainting couches, powders and slaps across the face. All this thinking really does, though, is suggest that because those thoughts exist, you must not be the only person in history who has gone through it. You have sisters in the emotional failure business, in other words. Congratulations.
Part of my hesitation in telling you until now is that it's such a long, long story. Be patient with me as I roll it out. I may not go in order, and that bothers me but there's nothing to be done, as one of the effects of a nervous breakdown — whether encroaching, actively having its way with you, or leaving its slime trail — is a lack of focus. I have found it extraordinary difficult to focus these months and getting things straight has taken herculean efforts. Losing focus is just one of the symptoms I've had; no two nervous breakdowns are the same. We're all built differently, so when our buildings collapse, they can fall any which way: One person can get off the couch but her focus is dynamited while another stays mentally present but her body might as well be dissolving in lye.
Where was I?
The first phase of the breakdown hit in early December, but as I've looked at everything, it's clear(ish) to me that I was headed straight for it, or it was headed for me, all year. Or maybe it's been five years coming, or ten. Maybe it's in my blood. (My father could tell you that it is.) In the next post, I'll tell you how it all went down. It's too much for me at the moment and I'm thinking of you, too.
Tonight, I'll close with this:
We all get sad. Some of us get very sad and stay that way. You may be low because you're dealing with brutal life stuff. Perhaps you are generally blue. Perhaps you are sad because it's winter and the sky is flinty and the wind has teeth. You may be someone who lives with mild depression; you may take medication for it. However or whatever depressed state you may be in, it sucks. It really, really sucks to live in a long, grey cloud. You might wonder, on bad days, "Maybe I'm having a nervous breakdown". I've wondered this in the past, on bad days.
It turns out, the difference between the grey cloud and a nervous breakdown is the difference between a sneeze and metastasized lung cancer. You do not need to ever wonder if you're having a nervous breakdown. If you are having one, you will know. You will feel as though you are being eaten alive by a sadness monster, and the color will drain out of the world — except the grey, though it crusts over into something darker. The upside, however, to being eaten alive by a sadness monster is that at least it's a monster. Depression is an all-over ache; a nervous breakdown is getting punched in the face.
Did any of that make sense?
Some might think writing publicly about a mental disorder shows I have neither shame nor sense. You're right, but for the wrong reason. Sharing this is not scary for me. I don't feel nervous, or worried — or brave, for that matter. This is my life and you are my peeps. Of course I'm going to tell you about the time I had a nervous breakdown.
Peep. Peep. Peep.