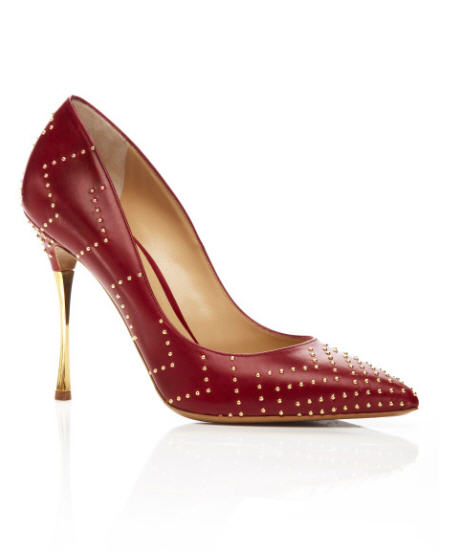 Every morning, I rise before the sun, make a pot of Earl Grey tea (milk and honey, please) and I write in my journal. I fill page after page with narrative just like this, except in the journal I gleefully put down every last nefarious, disgusting, turgid, and/or bodice-ripping detail. When I die, these books may be worth something, not because I'll be Very Important but because there will always an interest in the market for steamy non-fiction, especially if that steamy non-fiction comes from a gal who enjoys making quilts.
These journals — there are thousands of pages by now — keep my brain in order and help me quash a deep fear: when I die, I will be dead and my life will be lost to the sands of time. I'm a realist, come on. Unless you're a giant, a Mark Twain or a Queen Elisabeth, the average human gets maybe a couple generations of people who actually care that much that you're not around. After they're gone, you're just someone in a photograph who "died a long time ago," no different than all the zillions of people who existed before you showed up and then also died. Bleak? Oh, heavens yes.
I suggest keeping a journal.
Last night, I went out. Big and bold, dahhling. I wore very high heels with a very short dress and I had very big hair and a very small handbag. (These contradictions, they are fascinating — and smokin' hot!) There was lip gloss, there was a sexy black jacket. There were multiple taxi trips due to epic venue changes throughout the evening. At the house party in Wicker Park, I did a shot. At Studio Paris, I was invited to join a party that had purchased bottle service and when I told one of the fellows inside the velvet ropes that I felt like dancing on the bar, he was enthusiastic about my plan and helped me up right away. At the dance club/bar in Lincoln Park, I just flirted and smooched on my man and that was maybe the best part. Well, that and the second Grey Goose and tonic. Hit the spot!
I tell you all this because this description, this chronicling of a night is proof that it happened. It happened to me. I did that. I may have a little baby someday and when I do, I will not be dancing on bars — not till the kid is eight or nine, anyway. Chronicling is important for nights in, too, and plane trips, and mornings in Chicago. A record of it all is proof of life and I am a person who demands proof, needs proof. Life is slippery; it's easy to forget not just details but whole swaths of time, whole people, whole versions of oneself.
Though I frequently read through the journal in which I'm currently writing, the time isn't right to pull out the entire catalog and start reading from, say, Oct 12-Dec 23rd, 2009. No, that will be saved for my old and wizened days, when my knees are shot from wearing high heels every day and my rheumy eyes drip tears onto the pages before I can even really cry about it all. I look forward to that, actually. (Not the rheumy eyes; the journal reading.) Really, I'm just following the advice given by Gwendolyn in Wilde's The Importance Of Being Earnest:
"I never travel without my diary. One should always have something sensational to read in the train." 
Cheers, comrades.