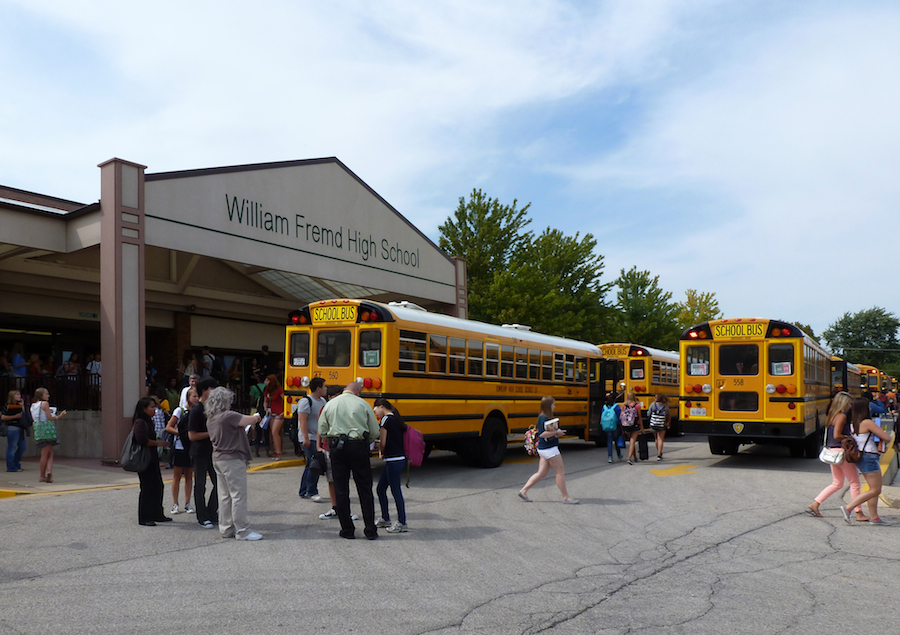 Every year for (oh my) nine years? ten? something ridiculous like that, I have served as a presenter at Fremd High School's Writer's Week. Writer's Week XIX kicks off on Monday, and I just happen to be headed to Chicago on Tuesday, so on Wednesday morning, bright and early, I'm taking a Metra train to Palatine and to try and kick up a little writer-y magic for my Fremd homies.
Here's an abbreviated description of what Writer's Week is, taken from the Fremd website:
"Writers Week began in 1995 when we featured students, faculty, and professional writers during lunch hours for a week in April. Since then, about a thousand Fremd students have taken the stage to share their writing. Faculty members from every department have related their stories through writing. More than two hundred professional writers from around the world have visited the Fremd campus during Writers Week to help us better understand writing and authors."
Good idea, right? Lots of folks agree, including the likes of Gwendolyn Brooks, who presented at Fremd years ago. Billy Collins. Marc Smith. These are writers of consequence, authors whose work has shaped (still shapes) the American literary conversation. And because people on that little patch of land in Illinois believe in the power of and the need for good writers writing, high school students get to walk into an auditorium in their very own high school and receive the lessons, the joy, the discomfiting feelings — the blessed thought — good writing can bring. The amount of work involved in putting on Writer's Week is head-spinning. Scheduling, booking, fundraising, booster-ing, coordinating — it's nothing any of the teachers get paid extra to do and they do it all anyway, year after dedicated year.
I'm slightly famous at Fremd because I usually end up kissing people. There's a piece in my lil' repertoire that involves kissing an audience member. You want to make an impression on an auditorium full of 500+ high school students? Try kissing one of them. I'm not making out with anyone; it's just a kiss on the cheek. But it's a kiss on the cheek with commitment, and I'm nothing if not committed. That usually causes a stir, but I might be famous at Fremd because I write a poem on the spot for a student every year, or because I had a breakdancer kick it onstage (he was up there anyway getting a poem!), or because I presented a Lady Gaga song as verse once time — anything can happen and I think we all like it that way. Whatever the material might be, I give 100% of myself (my attention, my focus, my passion for words, my passion for having fun with them for heaven's sake) to the Fremdians.
I seriously love that entire high school. It's like we're dating long-distance. I don't see you very often, darling, but when I do, when I do.
I'll dress up for you, darling. And I'll bring you a gift from New York. Wait for me.